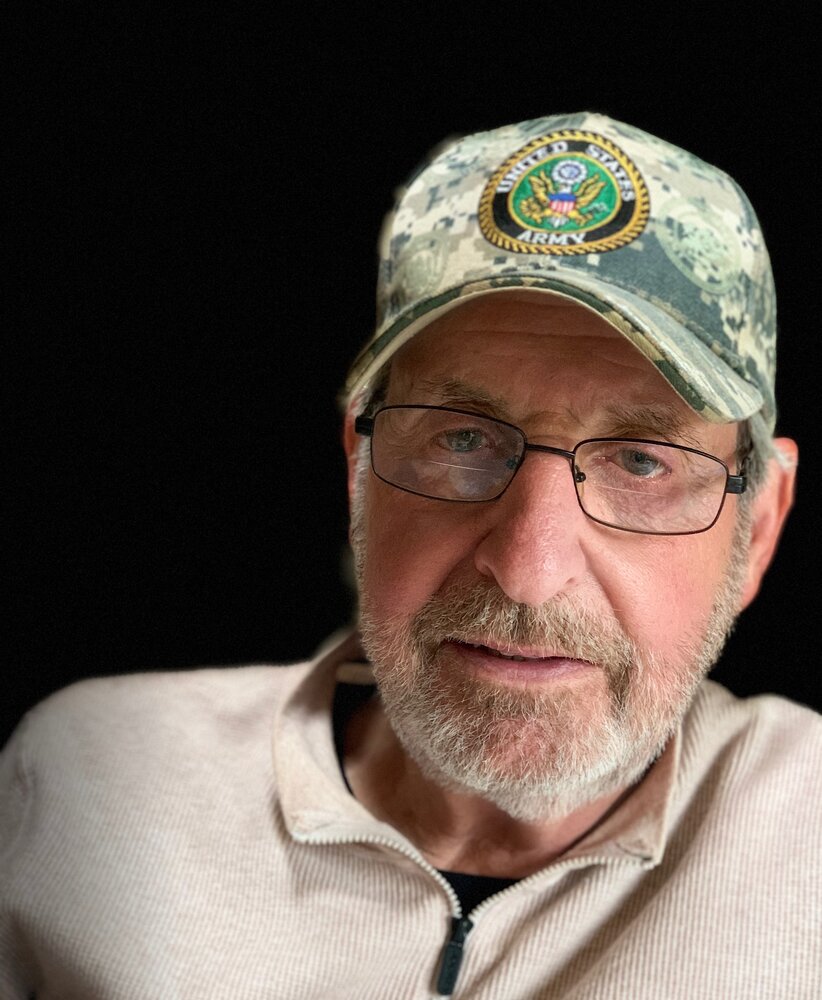 Visitation
4:00 pm - 7:00 pm
Monday, October 30, 2023
Gallaway & Crane Funeral Home
101 South Finley Avenue
Basking Ridge, New Jersey, United States
Funeral Service
11:00 am - 12:00 pm
Tuesday, October 31, 2023
Gallaway & Crane Funeral Home
101 South Finley Avenue
Basking Ridge, New Jersey, United States
Burial
11:00 am - 11:30 am
Wednesday, November 1, 2023
Brigadier General William C. Doyle Memorial Cemetery
350 Province Line Road
Wrightstown, New Jersey, United States
Obituary of John Kraw
John Kraw – "Strength, Smarts & Kindness"

John, 75, was born in Newark, NJ before moving to Brooklyn, NY where he formed his sharp wit delivered with a devilish grin. John grew up in Union, NJ, the son of the late Silvia and Stanley Kraw and brother to Stanley and Michael (deceased), uncle to his beautiful and loved niece Colleen.

John proudly served our country as a Sergeant who was wounded in Vietnam. Although he never discussed the war, we learned he carried the shrapnel in his abdomen throughout his life. Never one to complain, he told no one until an MRI detected the metal much to the shocked surprise of the hospital staff!
John especially loved his family. He enjoyed his travels to California and Italy with the love of his life, Karen (nee Lambo). They enjoyed life together for the past 45 years, through all of the ups and downs, though the time passed with the blink of an eye. Their marriage was amazing and beautiful to witness! John was the most patient, loving and caring husband anyone could ask for, and Karen fought John's battle with pancreatic cancer as only a fierce wife could; loving him, caring for him and devoting her every minute to his needs during his illness.

More than anything, the light of John's eye was upon his daughter Lyndsay Kraw Marini, wife of Michael Marini. Lyndsay and John shared a love of the Devil's hockey team – even in losing seasons discussing players and trades and the new members of the team! John's love and pride in Lyndsay was only enhanced by the birth his granddaughter Raelynn Sessa Marini in June of this year. John was able to enjoy his last months holding this amazing blessing while she smiled and "talked" to him. Raelynn brought comfort to John through his most difficult journey. John also enjoyed spoiling his pet grandrabbit Smidgen with bunny treats!

John loved the annual extended family trips to the Outer Banks of North Carolina with all the chaos and craziness a large family vacation can create! Think the Griswolds. He enjoyed the time spent with his brother from another mother Art and his special "niece" Michele (D'Onofrio) Margeotes who cherished John as the family rock, sage and wizened big brother despite his complaints about her road trips. Who knew John would love sculpture, buying cases of eggs in a pandemic, but not the two-hour drive to view Christmas lights! He will be missed by his "nephews" Marc Della Volpe, Jason Della Volpe, Jack Della Volpe and Matthew Della Volpe along with Becca his wife, who knew John was always there for them.

John will be missed by many, his sister-in-law, Elaine D'Onofrio, who loved him dearly. Angelo, Elaine's late husband will greet him warmly as they kibbitz together once again. He will be missed by Kenneth D'Onofrio and his wife, Bonnie as well as their children, Jessica, Jaime, Erica and Alyssa, Richard D'Onofrio and his children Richard Jr and Isabella, especially on Christmas Eve when all shared the joy of the obnoxious Santa Bag! We will miss you and toast you as we see the empty chair at the dinner table, a chair that cannot be filled.
A contractor by trade as owner of John Kraw Construction, John was a workaholic with an unbelievable work ethic who viewed providing for his family as a calling. He was meticulous in his work which was a source of great pride. John worked side by side with Carlos who he loved like a son.
John was generous with his time and his family, honest in his opinions, fair in his judgments, stoic in adversity. He could be counted on. John was always a phone call away whenever anyone needed him. He was loved dearly and will be missed even more. Godspeed John until we meet again. Your love lives on in us.
Share Your Memory of
John