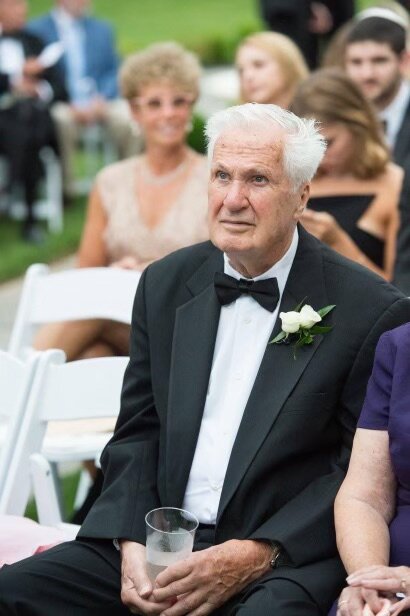 Obituary of Robert A Frey
Robert Allen Frey "Bob" August 29, 1928 - September 1, 2023
Lebanon Borough, formerly Bernardsville, New Jersey
It is with heavy hearts that we announce the passing of Robert Allen Frey, affectionately known as "Bob," on September 1, 2023, at the age of 95. Bob was born at home in Bellville, New Jersey, on August 29, 1928, and his life was a testament to love, dedication, and service.
Bob was a widower, having lost his beloved wife, Mary Frey, in October 2004. He served his country with honor as a Corporal in the US Army, earning an Occupation Medal in Germany from 1948 to 1951. His commitment to his country was just one example of his unwavering dedication.
As a retired baker and proud member of the American Bakers Union, Bob's passion for his craft was matched only by his dedication to his family. He was the loving son of William Frey of Danforth, CT, and his late mother Viva Carney Frey, whose family traced its roots back to the Puritans.
Bob leaves behind a legacy of love through his children: Cheryl (Frey) Press and husband George Press of New Vernon, NJ, Robin (Frey) Schneider and Tim Barrow of Lebanon, NJ, and High Bridge NJ and Robert Frey Jr. of Lebanon, NJ
He was a cherished grandfather to Jacqueline (Press) Smith and husband Phil Smith of Stevenson, MD, Jillian (Press) McGrath and husband Kyle McGrath of New Vernon, NJ, Philip Schneider and fiancé Thanh Pham of Raritan, NJ, Madeline (Press) Corrigan and husband Peter Corrigan of Nashville, TN and Charles Frey of Chatham, NJ
Bob was also blessed with great-grandchildren, Daley Smith, Philip (Kip) Smith, Robert Wesley McGrath and Grayson McGrath
Bob was preceded in death by his brothers, Arthur, Victor, Richard, and Kenneth, as well as his sisters, Vivian (Frey) Gayder and Doris (Frey) Sena.
Bob's passions extended far beyond his family and career. He was an avid gardener and took great joy in birdwatching and building birdhouses. He was a dedicated member of the Lebanon Seniors Club, where he cherished his friendships and senior meetings. Bob was a devoted viewer of Turner Classic Movies, a history enthusiast, and a lover of music ranging from Benny Goodman to Amy Winehouse. He was a steadfast fan of New York sports, following both the Mets and the Giants with unwavering loyalty.
Funeral Arrangements have been made private for the family. For further information, or to leave an online condolence message please visit www.gcfuneralhome.com
In lieu of flowers, the family kindly requests that donations be made to honor Bob's memory to The Lebanon Seniors Club or The Friends of Great Swamp National Wildlife Refuge,
The Lebanon Borough Seniors Club
In Celebration of Bob Frey
6 High Street Lebanon, New Jersey, 08833
Friends of Great Swamp National Wildlife Refuge
In Celebration of Bob Frey
32 Pleasant Plains Road Basking Ridge, New Jersey 07920
Bob's memory will forever live on in the hearts of those who knew and loved him. His legacy of love, dedication, and a life well-lived will continue to inspire us all.
Share Your Memory of
Robert