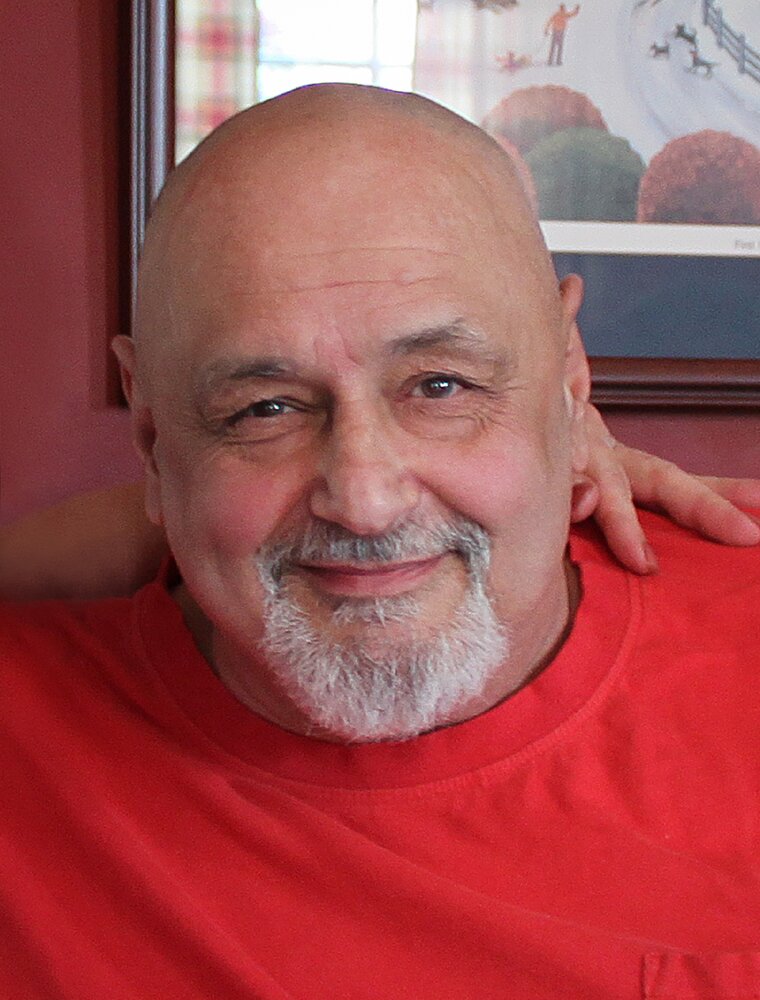 Obituary of Louis Calantoni, Jr.
Louis J. Calantoni, Jr. made his last grand gesture on Feb. 15, 2022. In his own words, "I've lived a good life."
God broke the mold when Louis was born to the late Louis J. Calantoni, Sr. and Edith R. Calantoni (Morea) on Jan. 13, 1945 in Morristown, NJ. Growing up in the 1950's fostered Louis's lifetime love of great music. He knew the lyrics to every Doo Wop song, and everything written from Elton John to Led Zeppelin. Whether rock n'roll, country, or jazz, Louis graced everyone around him with his voluminous singing.
After graduating from Bernardsville High School in 1963, Louis followed in his father's footsteps and joined the United States Navy under the military buddy program with his good friend, Gary "Buzzy" Howell. After being honorably discharged, he made a career as a butcher with Shoprite for many years before his retirement; and was the designated carver at family holiday gatherings.
Throughout his life, Louis sought to spend his time doing the things he enjoyed the most. There wasn't a casino table, race horse, or football game that he didn't have a bet on. There wasn't a golf course that he couldn't score a birdie or eagle on every hole. There wasn't an occasion too formal or too somber that you didn't hear his laughter (or frequent snoring). He relished his role as brother, uncle and great uncle, of which brought him his greatest joy.
Louis is survived by his sister, Carolyn Diane Seldomridge (Calantoni) and her husband Howard N. Seldomridge; his nieces, Bonny L. Marsicano (Seldomridge) and Wendy J. Slavish (Seldomridge), their spouses, Robert M. Marsicano and George Slavish; great nephews, Calan T. Scarfone and Ethan J. Slavish; great niece, Samantha R. Slavish; his aunts, Florence Ginnie and Joanne Camillucci; many cousins and friends.
In lieu of flowers, contributions may be made in Louis's memory to the following charities he gave to generously throughout his lifetime:
St. Jude Children's Research Hospital
Father Flanagan's Boys Town Home
The Wounded Warrior Project
A private memorial service will be held at the convenience of the family.
Arrangements are being handled by Gallaway & Crane Funeral Home in Basking Ridge, NJ. Louis leaves decades of fond and colorful memories. Everyone that knew him has a Louie story and you are welcome to share them. Online condolences may be shared at https://gcfuneralhome.com/
Share Your Memory of
Louis