101 South Finley Ave., Basking Ridge, NJ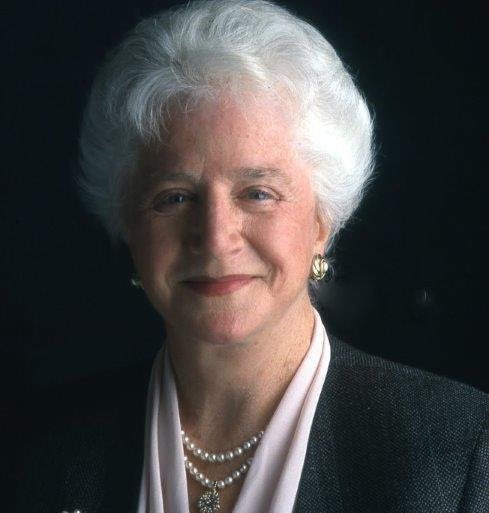 Obituary of Dorothy J DeMaio
Dorothy J. DeMaio, EdD, RN, FAAN
Professor Emerita & Dean – Rutgers University School of Nursing
Our most amazing mother, Dr. Dorothy J. DeMaio of Far Hills, New Jersey, passed peacefully on July 7, 2018, surrounded by her family and friends. Memorial Service in honor of this extraordinary woman will be held at Somerset Hills Memorial Park Chapel, 95 Mt. Airy Road, Basking Ridge on July 20, 2018 at 12:30 p.m.
Dr. Dorothy DeMaio was a natural orator, mentor and motivator to all who met her. Her intelligence, optimism, and passion were contagious. She dedicated her life not only to her family, but to the profession of nursing, earning a BS in Nursing from New Jersey City University, a Master's degree in Parent-Child Nursing from NYU and an EdD in Anthropology-Education from Rutgers University.
Providing distinguished service to the nursing profession, Dr. Dorothy DeMaio's work focused on fostering high nursing standards, while stimulating and promoting the professional development of nurses. She was a champion for equitable healthcare for all. A sampling of her notable contributions to the nursing profession in the State of New Jersey includes her 14-year role as Dean and Professor Emerita of Rutgers University College of Nursing. In addition, she developed the first Pediatric Nurse Practitioner program, implemented the first mobile unit for child health care, facilitated of the first Nursing PhD program; and designed the first International Faculty/Student exchange program with Middlesex University in London. Dr. Dorothy DeMaio's knowledge and wisdom were continuously sought out, as she endlessly served the immediate and long-term needs of the community, and the enhancement of the profession of nursing, throughout her lifetime.
Our mother, Dr. Dorothy DeMaio, will be greatly missed by all who knew her. She is predeceased by our father, Laurence, her loving daughter/our sister, Maureen and her brothers Jimmy and John. She is survived by her loving children Michele (Joe), Larry (Olga), Diane (Steven) and Jimmy, son-in-law Ray, eight grandchildren (Matthew, Amanda, Jimmy Mac, Stephanie, Lauren, Daniel, Johnny, Breanne), brother Donald, sister Patricia and many dear nieces, nephews, and cousins.
We ask that in her memory you do something for others, read a good book, cheer on the women's Rutgers Scarlet Knights, attend theatre, or make a toast to enduring friendships lifelong and beyond. In lieu of flowers, we request that memorial donations be made to the Dr. Dorothy J. DeMaio Research Fellowship, awarded annually to an outstanding PhD student enrolled In the Rutgers College of Nursing Doctoral program whose dissertation/proposal targets a contemporary health care issue of significance to the discipline. Gifts can be mailed to Attention: Dr. Dorothy J. DeMaio Research Fellowship, Rutgers University Foundation, 335George Street, Liberty Plaza, New Brunswick, NJ 08901.
For further information regarding Dr. Dorothy DeMaio's memorial service, please contact Gallaway and Crane Funeral Home at 908-766-0250. To light an online condolence candle please visit www.gcfuneralhome.com
To plant a tree in memory of Dorothy DeMaio, please visit Tribute Store
Memorial Service
12:30 pm - 1:30 pm
Friday, July 20, 2018
Chapel At Somerset Hills Memorial Park Mausoleum
95 Mt. Airy Road
Basking Ridged, New Jersey, United States
Share Your Memory of
Dorothy
101 South Finley Ave
Basking Ridge, NJ 07920
(908)766-0250