101 South Finley Ave., Basking Ridge, NJ

9 Church Street, Bernardsville, NJ

Call Today

(908) 766-0250

(908-766-0155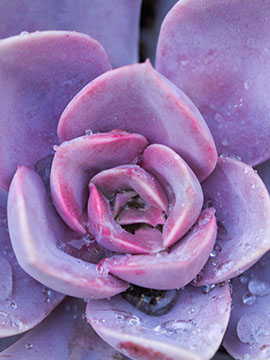 In Memory of
Mathilde Gottscho
1967 - 2017
Obituary of Mathilde Gottscho
Mathilde W. Gottscho, 49, a resident of the Upper East Side of Manhattan, New York City, and a former resident of Bernardsville, died on Wednesday, April 5, 2017, in Morristown, surrounded by family.
Mathilde, otherwise known as Tilde, was a consummate New Yorker, frequently exploring all the city had to offer. A trip to a museum, concert, lecture or Central Park was always an occasion to reach out and get a friend to join her.
A real people person with a warm smile and caring heart, she made a genuine effort to stay connected. She delighted in spending time with close friends and family and was never shy about meeting new people. Nothing made her happier than to introduce people to each other and see a friendship begin.
Her interests included music, reading, playing tennis, running with the Galloway Running Group, swing dancing, hiking in the Adirondacks and enjoying the sunset from her summer share on Long Island.
Tilde also enjoyed time abroad, studying in Salamanca, Spain; London, England; and Aix-en-Provence, France, and traveling to Paris, and for hiking, to Nova Scotia.
Born in Washington, D.C., Tilde grew up in Bernardsville. She attended public schools in Bernardsville, the Peck School in Morristown and was graduated from Miss Porter's School in Farmington, Conn.
She continued her education with a bachelor of arts degree in English from Rutgers University.
Following graduation from Rutgers, she began her publishing career in New York City. For more than two decades, she worked for a variety of well-known publishing houses, with a focus on expanding children's literacy and love of reading through the marketing and distribution of children's books.
At the time of her death, she was opening a new chapter in her career: development work associated with children's literacy and education.
The daughter of the late Oscar A. and Margaret F. Gottscho of Bernardsville, she is survived by her beloved brothers, Christopher (and wife Susie), Jonathan and Nicholas; her nephew Teddy Gottscho; Louis and Dodie Farrelly, uncle and aunt; Paul and Mimi Hansen, uncle and aunt; Lisa F. O'Brien, aunt; Leo and Marie Groenweghe, uncle and aunt; and a very large extended family.
She was proud godmother to Teddy Gottscho, Luisa Carvallo Farrelly and Caroline Caviness.
A funeral Mass will be held at 10 a.m. on Saturday, April 22, at Our Lady of Perpetual Help Church, 111 Claremont Road, in Bernardsville.
In lieu of flowers, contributions in her memory may be made to the Community Foundation of New Jersey, P.O. Box 338, Morristown, N.J., 07963-0338, to support organizations involved in two charitable areas she cared deeply about: cancer research and children's literacy.
To honor Tilde's spirit, her family suggests that friends reach out and speak with somebody new or introduce two people who don't know each other.
9 Church St
Bernardsville, NJ 07924
(908)766-0155

101 South Finley Ave
Basking Ridge, NJ 07920
(908)766-0250