101 South Finley Ave., Basking Ridge, NJ

9 Church Street, Bernardsville, NJ

Call Today

(908) 766-0250

(908-766-0155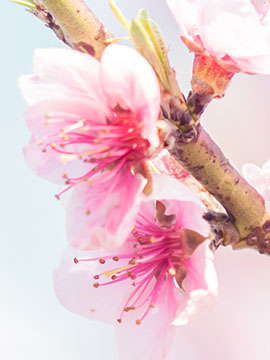 In Memory of
Edward Rahn
1928 - 2017
Obituary of Edward Rahn
The Lord called Edward home after he suffered a heart attack on February 8, 2017 after a long, full, colorful life.
Ed was born in Queens, NY in 1928 and grew up in Brooklyn. He began working at an Italian grocery store at the age of seven to help his family make ends meet in the wake of the Great Depression. When he was sixteen, he worked as a courier for an ad agency and that's when he knew he found his passion – photography and mechanical arts.
Ed attended High School at the School of Industrial Arts in Manhattan and served in the NY State Guard. He was drafted to fight in the Korean War and served two years in the Army Infantry from 1950-1952 and was honorably discharged from the Army Reserves in 1956. Edward earned a Combat Infantry Badge and two purple hearts. He sustained serious leg injuries and head wounds that he suffered from to his last day. Ed had two children in his first marriage, Marianne Rahn-Erickson and Edward Jr.
Ed married Norma Erler in 1961 and moved from Manhattan to Bernardsville. They had two children, Jennifer Rahn, Phd., and Suzanne. Ed established his own Graphic Design studio in Manhattan from 1961-1973. He moved the business to Bernardsville and continued working alongside his wife, Norma, an illustrator and graphic designer, until he retired in 1993, when he became a full-time Grandfather.
Ed and Norma attended Millington Baptist Church where Ed led the "Boys Bible Study" for over 30 years. His group of volunteers faithfully organized weekly Bible studies that planted seeds of Christ's love in hundreds of boys' hearts. The annual Christmas gift collection by MBC and handing out of presents at the school was the highlight of his year.
He became a member of the Veterans of Foreign Wars Post 7858 only a few years ago and enjoyed his new 'band of brothers'. Ed loved being a part of this generous group of men and he looked forward to handing out "poppies" each year at ShopRite. He loved how the HeartWorks Organization reached out to the Veterans on every major holiday and flag raising ceremonies at the Post Office. HeartWorks made him feel appreciated and not forgotten for his service and the sacrifices he made for his country.
Edward is survived by his wife Norma, his sisters Louise Ewanus, Anne Dell'Aquilo, Regina Rahn, and daughters Marianne Rahn-Erickson, Jennifer Rahn Ph.D., Suzanne Rahn, and his son Edward Jr. He also has 6 wonderful grandchildren, Nils, Nik, Zak, Zoe, Zane and Zasha and three beautiful great-grandchildren, Fiona, Keith and Julia.
A memorial service took place at Millington Baptist Church on Feb 13, 2017.
In lieu of flowers, donations can be made in Ed's memory to either of his favorite organizations:
VFW Post 7858, P.O. Box 253, Bernardsville, NJ 07924 or Heartworks, 19 Morristown Rd, Basking Ridge, NJ 07920
9 Church St
Bernardsville, NJ 07924
(908)766-0155

101 South Finley Ave
Basking Ridge, NJ 07920
(908)766-0250