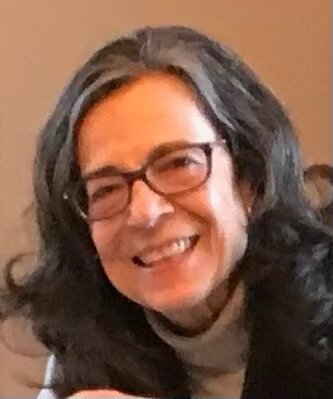 Obituary of Susan Castrilli Annunziato
Obituary for Susan Castrilli Annunziato
It is with great sadness that we announce the passing of Susan Castrilli Annunziato, 74, of Bernardsville, New Jersey. Susan went peacefully in her sleep Sunday morning, October the 8th. Born on February 9th, 1949 to Michael and Emily Castrilli, Susan was the second of five siblings, and stood out as the theatrical one of the bunch. Her mother would ask her, "Where did you come from?!" because she was so animated. Susan's tight-knit Italian family instilled in her the traditional values of always being there for her loved ones, whether they were related by blood or by friendship. She was highly educated, beginning her schooling at St. Elizabeth School in Bernardsville, and continuing her academic excellence at Bernards High School. Susan earned a Bachelor's degree from the University of Maryland, and obtained her Master's in Education at Suffolk University. Upon graduation, she taught high school in Attleboro, Massachusetts, loving every moment of helping shape the younger generation.
Inspired by her good friend, Meryl Streep, Susan moved to New York City to pursue an acting and dancing career. It's by happenstance she met her future husband John in a butcher shop on 9th Avenue. He took one look at her and knew he was going to marry her, though it took some time for Susan to come to the same conclusion. After years of friendship, they married in 1985, having their daughter Gina only a year later.
Susan and John started a film and video company, Synchron Corporation, and worked as a team from home before it was fashionable to do so. They eventually sold their business and became the Film and Video division for Lancer Insurance Company. While John was behind the camera, he freely admits that Susan was the "brains" of the operation, writing, and producing extensive safety/training videos. Susan was loved by everyone who knew her; she was a shining beacon of love, life, and laughter everywhere she went. She was a star, a confidant, truly a one-of-a-kind soul who will be greatly missed. Susan is survived by her husband John, her daughter Gina, her sisters Carol, Mary, and Amy, and her brother Michael.
Visitation is planned for Thursday, October 12th between 4PM and 7PM at Gallaway & Crane Funeral Home in Basking Ridge, NJ. Right in line with her sense of humor, Susan will be laid to rest Friday, the 13th of October at 10:00AM at Our Lady of Perpetual Help Church in Bernardsville, NJ.
In lieu of flowers, please make a donation in her name to the Alzheimer's Association or the Alzheimer's Foundation of America.
To send flowers to the family or plant a tree in memory of Susan Annunziato, please visit Tribute Store
Public Visitation
4:00 pm - 7:00 pm
Thursday, October 12, 2023
Gallaway & Crane Funeral Home
101 South Finley Avenue
Basking Ridge, New Jersey, United States
Liturgy of Christian Burial
10:00 am - 11:00 am
Friday, October 13, 2023
Church of our Lady of Perpetual Help
Seney Drive
Bernardsville, New Jersey, United States
Entombment
11:15 am - 11:30 am
Friday, October 13, 2023
Holy Cross Cemetery
Mt. Airy Rd.
Basking Ridge, New Jersey, United States
Share Your Memory of
Susan