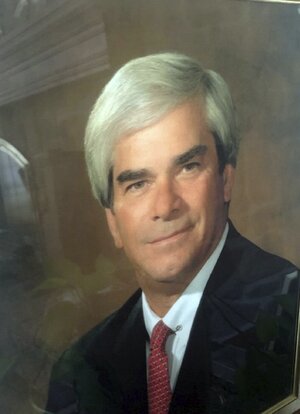 Obituary of Gary L Hughes
Gary L. Hughes, 78, of Far Hills, New Jersey, passed away at home on Friday, Sept. 29, 2023.

Mr. Hughes was born April 15, 1945, to the late Arthur and Betty Swan Hughes. He was raised in the Fayette-Volant area of Lawrence County.
He married Norah O'Brien on Sept. 27, 1976, in New York City. She preceded him in death.

Gary was a 1963 graduate of Wilmington Area High School and graduated from Westminster College. He received his MBA from Wichita State.
Gary was a captain in the Air Force, stationed in the underground missile base in Wichita, Kansas.

He was a member of Sigma Nu and the All-Century Football team at Westminster. He also was a former president of The Roxiticus Golf Club.
He served as president of Somerset Hughes & Company.

Survivors include his sister, Carol J. (Don) Hepler of Fayette, Lawrence County; four nieces, Stacey (Jay) McNickle, Jennifer (Don) Boyles, Robyn (Mark) Best and Catherine (Kevin) O'Brien; and one nephew, J.D. (Brenda) O'Brien.

The family will receive friends from 11 a.m. Saturday, Oct. 21, 2023, until the memorial service at 1 p.m. at The Smith Funeral Home, 310 W. Neshannock Ave., New Wilmington, PA. Pastor Scott Frederick of First Baptist Church, New Castle, will officiate.
Share Your Memory of
Gary