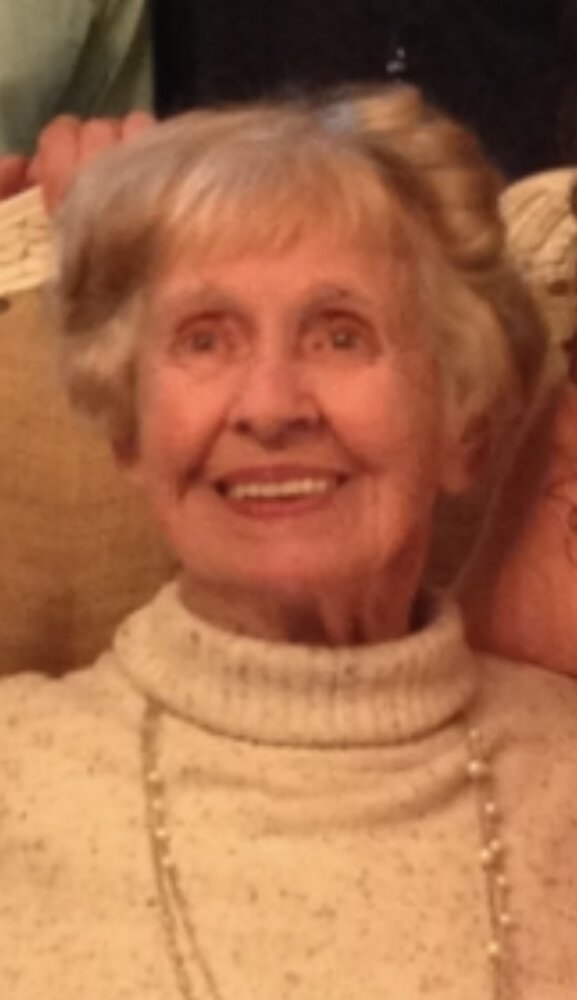 Obituary of Marian Gibbons
Marian M Gibbons, 97, of Hillsborough, NJ passed away on September 5, 2023 at Foothill Acres Nursing Center surrounded by her loving family. Born in Worcester, MA, she was the daughter of the late Stephen and Margaret (Dwyer) Rice and the sister of the late Stephen, Jr. She was the loving wife of James F. Gibbons, Jr. who preceded her in death in 1988. They married in 1952 and built a life together in Auburn, MA, Cumberland, RI, and Morristown, NJ.

Together they raised four children who they guided in their Catholic faith, supported their goals, and celebrated their achievements. Being a wife and mother was her top priority, and she was deeply devoted to her family. She cherished her family vacations to Cape Cod. Every year, the "beach circle" got larger and larger as they included more and more grandchildren. Marian loved spending time with her grandchildren, attending their sporting events, recitals, and school plays. They especially loved sleeping over at her house and waking up to homemade corn muffins.
After raising her children, Marian worked in the accounts payable department at Warner Lambert in Morris Plains, NJ. She moved to Hillsborough after her husband's death and became a member of Mary, Mother of God Church. There she was active in the Rosary Altar Society and sang in the church choir. Music was her passion, and she enjoyed playing the piano. She delighted in her travels and luncheon dates with friends, the "Golden Girls."
Marian is survived by her children Ellen, wife of the late Michael Tucker, of Dennis, MA; Catherine, wife of Peter Thibault, of Dennis, MA; James, husband of Susan, of Point Pleasant, NJ; and Thomas, husband of Patricia of Morristown, NJ. In addition, she is survived by ten grandchildren and many great grandchildren, nieces, and nephews.
A Funeral Mass will take place at 10:00 am on September 28th at St. Virgil's Church, Morris Plains, NJ. Interment at the cemetery will be private. In lieu of flowers, a donation may be made in her memory to CURED, a campaign urging research for Eosinophilic Disease at www.curedfoundation.org.
Share Your Memory of
Marian