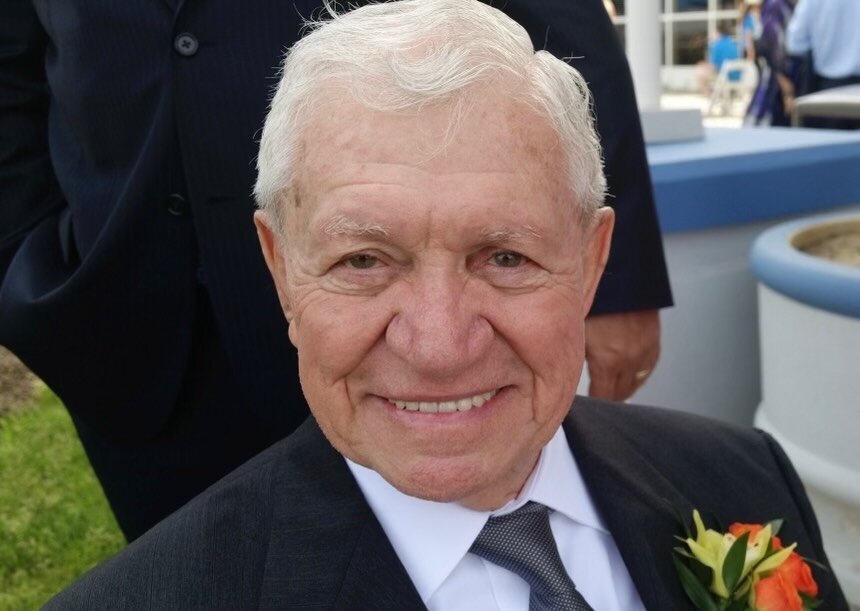 Obituary of Jack J Bilman
In Memory of Jack Joseph Bilman (1937 - 2023)

Jack Joseph (Yako) Bilman was born January 1, 1937 in the Jewish Neighborhood in the heart of "Old Angora" in Ankara, Turkey to Rachel and Joseph Bilman. About one square mile, the Jewish neighborhood was home to roughly 250 Jewish families all Sephardic in origin and native Spanish or "Ladino" speakers. Of little means, Jack was the first child for his very proud father who proclaimed on that day that "he was a millionaire because now he had a son."
Jack, called Yako by his Turkish family, moved to Istanbul in the summer of 1952 at the age of 15, to work beside his Uncles Isaac and Joseph at their electronics store in the Çarşikapi section of the city as a Çırak (an apprentice). He spent many of his best years in Istanbul with his uncles and family, working, laughing, and enjoying life together, a tradition important to him throughout his life.

After the army, in the spring of 1959, Jack met an American G.I., Lee Ellershaw, son of Ruth and Larry Ellershaw (Nana and Gramps) while working at the PX Club in Istanbul, and this relationship forever changed his life. It was his dream to come to America, and through the kindness of Lee and his family this dream quickly became a reality. On February 6th, 1960, with the blessings of his family, Jack left Istanbul for America and the start of his pursuit of the American dream.

Jack entered New York City at 8:30AM on February 22, 1960 with a curiosity, drive, and determination that carried him throughout his life. With $20 in his pocket and barely a plan, he connected with his family in Brooklyn, his mother's sister Anna, her husband Jack, and their family in Canarsie. Jack quickly found work waiting tables and doing odd jobs, always setting aside money to send back to Turkey to support his family. He was leading a young, single immigrant's dream life until one fateful day in 1962.

On July 4th, 1962 Jack attended a Fourth of July barbeque in Westchester with his friends at the house of Donna Tutuian in Harrison, NY. Little did he know, living across the street and watching him in his red shirt was a young college student, Lynn Phyllis Forster. It was fireworks for Jack and Lynn who started dating shortly thereafter and were married on December 29th, 1963.

Jack and Lynn eventually bought their first house and settled in Westfield, NJ on February 1, 1967, where they lived together, married for nearly 60 years. Jack and Lynn raised three children – Joseph Bilman married to Kathleen Bilman, Sharon Bilman married to Michael DeMarchis, Deborah Cort married to William Cort, spoiled four grandchildren – Stella & Jack Bilman, Henry & Ryan DeMarchis Bilman and helped family members immigrate and live their own American dream including his mother Rachel, sister Rose, and her husband, Joseph, their daughters Shelly and Sara, his brother Harold and countless cousins.

Jack came of age at the start of the computer revolution, and his curiosity was ignited by those mysterious machines. During his early career, he worked for the famed EDS, Ross Perot's consulting firm, which he credits with setting his career on its lifelong path. After a few stints in banks, like Bankers Trust, he eventually started his own consulting company, Bilman Data Systems and did various programming projects primarily for Citibank. Jack was able to bring his beloved cousin Robert (son of his Uncle Isaac) into the fold and, in many ways, this formed one of the greatest friendships of his life. As when he was a teenager in Istanbul, Jack was able to work with his cousin, this time Jack being the elder statesman rather than the apprentice. The two had many years of fun and adventures together navigating the world of Wall Street in New York City up until Jack's retirement at the end of 1992.

Jack was able to retire at the age of 55 and spend his remaining days traveling the world and enjoying his routine which included reading the New York Times, working out at the Westfield Y, and spending time with his family. Jack and Lynn lived at home in Westfield until June, 2021 when they moved to Fellowship Village in Basking Ridge, NJ.

Jack will always be remembered as someone who loved his family and truly enjoyed their company throughout his life. He was an exceptional planner and was always ready to help a family member or friend with whatever means he had available. He was a deeply compassionate person, always rooting for the underdog and a firm believer that with hard work and perseverance, anything is possible. He believed this so deeply, because throughout his whole life it was true.

We know that he is at peace having lived his life to the fullest, on his terms, all the way to the finish line and making sure along the way that those he loved and cared for, of whom there are many, are well on their way to living their own version of the American dream.

Share Your Memory of
Jack