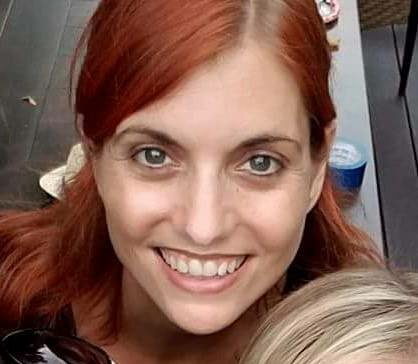 Obituary of Hillary Cooper-Piputtana
Hillary Catherine Cooper-Piputtana, 47, passed away on Sunday, June 11, at her home in Bernardsville.
Born in Atlanta, GA, Hillary grew up in Westfield and lived in New York City for many years. She moved to Bernardsville in 2018. She was a graduate of Kent Place School in Summit and of New York University (NYU), earning a BA in Sociology.
Hillary's early career was with Island Def Jam Music Group in New York as Manager, Artist Development for Island Records. She was later Director of Special Events at Rush Philanthropic Arts Foundation, a nonprofit started by music industry mogul Russell Simmons. After that, she particularly delighted in organizing the Master Card Priceless Moments loyalty program as an event director. Following the birth of her child, Alex, in 2011, Hillary earned her credentials in finance, most recently working as a Single Coverage Senior Associate Banker for JP Morgan Chase Private Banking.
Among hobbies, Hillary enjoyed the thrills of Ultimate Frisbee during college; in her early 30s, she raced in supercross competitions; and she recently participated in competitive roller derby in Morristown. She was known for her sense of humor and she was especially devoted to family and friends, bringing joy to every gathering. It is a sadder world for her passing.
Hillary will be deeply missed by her beloved family: son, Alexander Cooper-Martinez; husband, Surasuk (Sonny) Piputtana of Oakland, CA; sister and brother-in-law Skye and Paul Rainey of Frenchtown and their son, Simon; stepsister Cecile Thibaud of Bethlehem, PA, and her children Max and Remington; her mother and stepfather, Muriel and Hugues Thibaud of Basking Ridge; her father and stepmother W. Scott and Pam Cooper of Tampa, FL.; her aunt, Joëlle Minet of Fanwood and her three daughters: Melissa Warren (Charlottesville, VA),Meredith Hobson (Groton, MA) and Megan Reilly (Rogers, MN) and their families; as well as other beloved aunts, cousins, and step-siblings.
A memorial service and reception following are scheduled for 11:00am on Saturday June 24, 2023 at the First Congregational Church of Westfield, 125 Elmer Street, Westfield. For further information, or to leave an online condolence message please visit www.gcfuneralhome.com.
In lieu of flowers, contributions may be made to the American Foundation for Suicide Prevention, 199 Water St., 11th Floor, New York, NY 10038 https://afsp.org/
To send flowers to the family or plant a tree in memory of Hillary Cooper-Piputtana, please visit Tribute Store
Funeral Service
11:00 am - 12:00 pm
Saturday, June 24, 2023
First Congregational Church
125 Elmer Street
Westfield , New Jersey, United States
Share Your Memory of
Hillary