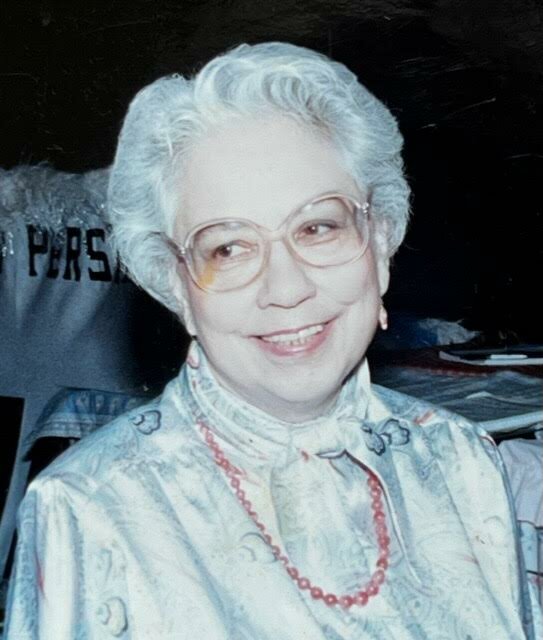 Obituary of Janice Reichle
Janice Gardner Reichle
1928-2023
Janice Reichle, 94 died of natural causes at her home on May 21, 2023. She was born in Westchester, New York to the late Frank and Ann Gardner.
Janice's parents raised collies and cocker spaniels and she spent her childhood in the world of dog shows, competing in conformation and obedience. She also had a passion for horses and rode as often as she could.
She graduated from Montclair State Teacher's College now known as Montclair University. She taught third grade in the Berkeley School in Bloomfield. The classes were large, over 30 students each year. One year she and her mother, with no other adults, took 32 students on a class trip to the Bronx Zoo. Not one child stepped out of line!
Janice met her husband, Walter, on a blind date and they were married in 1953. They bought their first home in Millington and later moved to Warren. They spent 69 years together until Walter's passing on November 21, 2022.
Janice was an accomplished seamstress who enjoyed making her daughters dresses as well as draperies and slip covers for her home. She supported her children's activities acting as a class mother, brownie and 4-H leader.
As an adult she raised and showed Siamese and Persian cats for over 35 years and her cattery known as "Diadem," were Regional and National winners. She traveled world wide as both a competitor and a judge. Janice was a long term editor and contributor to the United Silver Fanciers, a publication dedicated to the breeding and showing of Silver Persian cats.
She imbued a love of animals to her husband and children, who had cats, dogs, horses, fish, and a variety of pocket pets. She rescued and re-homed abandoned and neglected animals before it was fashionable.
Janice was also a Yankees baseball fan and watched games regularly in her later years. She was a voracious reader and as her eyesight failed her kindle was always by her side.
She is survived by her children Thomas of Chester, NJ; Anne Lynch (Justin) of Bernardsville, NJ, their three children Erin of Manhattan, NY, Matthew (Lucy) of Wayne PA, and Andrew of Silver Spring, MD; and Jean Reichle of Santa Monica, CA.
Her family is eternally grateful to those who took care of her various needs at home including Maribel, Diana, Nunu, Rosa, Vicky and Jane. Each cared for her with the utmost compassion and unconditional love.
Share Your Memory of
Janice