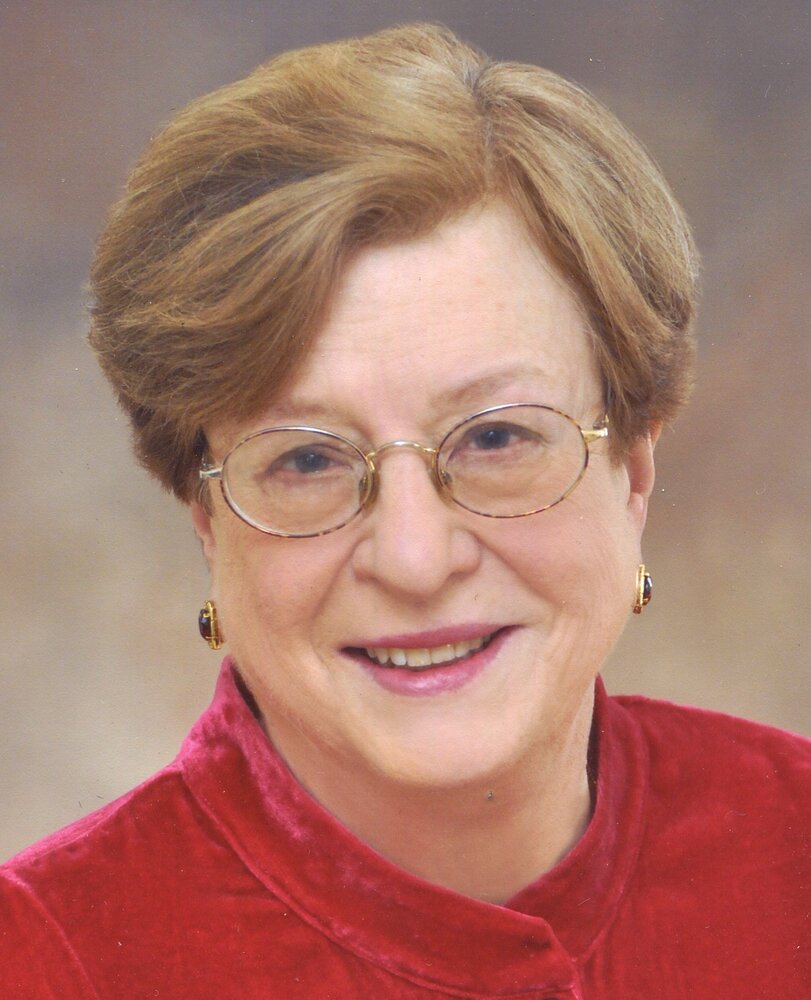 Public Memorial Gathering
10:00 am - 12:00 pm
Saturday, April 22, 2023
Gallaway & Crane Funeral Home
101 South Finley Avenue
Basking Ridge, New Jersey, United States

Get Directions
Obituary of Terry Armstrong Thompson
Terry Armstrong Thompson, age 85, of Bernardsville, NJ passed away peacefully on April 13, 2023 in Morristown, NJ after several months of illness. Terry was born to Thomas Brent Armstrong and Margaret Terry Armstrong on August 1, 1937 in Cincinnati, OH, the oldest of three sisters. She was raised in Grosse Pointe, MI and Stewartsville, NJ, and graduated (at age 15) from Phillipsburg High School in 1953. Swarthmore College (B.A. magna cum laude) in 1957, and the University of California at Berkeley (J.D.) in 1974.
Terry worked at IBM in Philadelphia, PA after college. As a lawyer, she was an associate at Chadbourne, Parke, Whiteside & Wolff in NYC, before moving to corporate law (and Bernardsville) in 1983. She was corporate counsel at ATT, then Bell Labs, and retired from Lucent Technologies in 1999.
Terry was married to Robert Lee Thompson in 1959, they divorced in 1973. She is survived by her two sons and their wives, Robert Brent (and Chung-E) Thompson of Whitestone, NY, and Bruce Russell (and Linda) Thompson of Simsbury, CT. She was a proud grandmother of Rowan, Mia, Miles, and Li. She was predeceased by her beloved youngest sister Bonnie in childhood, but is survived by her other sister, Mary Evalyn Armstrong, known as Mimi.
Terry loved to entertain, and hosting a meal for a large group of family or friends was among her greatest joys. She spent a lifetime consuming the written word and the arts (opera in particular), and traveled the world throughout her life, experiencing most of Europe's and many of the world's most beautiful cities, museums, historic and archeological sites and places. Petra, Jordan was a self-professed favorite, but the Prague Opera House seemed to turn up among the most frequent stops. Her favorite books included the Lord of the Rings trilogy, the Harry Potter series, and the works of Ursula K. LeGuin. This history would help explain Terry's seemingly encyclopedic knowledge on a wide range of topics. A little-known fact, she was the October 2, 1964 Grand Champion on Jeopardy, and ascribed her win to her "garbage-can memory and quick recall."
Terry was a tireless and lifelong supporter of her community. She was a member of the League of Women Voters for more than 60 years. In Bernardsville, she joined the Environmental Commission in the 1990s, the Planning Board in 1998, and Library Board of Trustees in 2002. Terry volunteered with Friends of the Shelter – Somerset, she loved helping with their annual "Derby Day" event, including donating her cooking skills for auction. She was recognized as a "Hometown Hero - Outstanding Woman of Somerset County" in 2010 (and enjoyed the party more than the honors).
A visitation will be held at Gallaway & Crane Funeral Home at 101 South Finley Avenue, Basking Ridge, NJ 07920 from 10 AM to Noon on Saturday, April 22, 2023. A reception will follow at Bistro 73 located at 73 Mine Brook Road, Bernardsville, NJ, 07924.
Her ashes will be interred at a family service at Old Greenwich Presbyterian Cemetery in Stewartsville, NJ on June 10, 2023 at 11 AM.
In lieu of flowers, please consider making a donation to the Bernardsville Library or the Friends of the Shelter in her memory.
Share Your Memory of
Terry