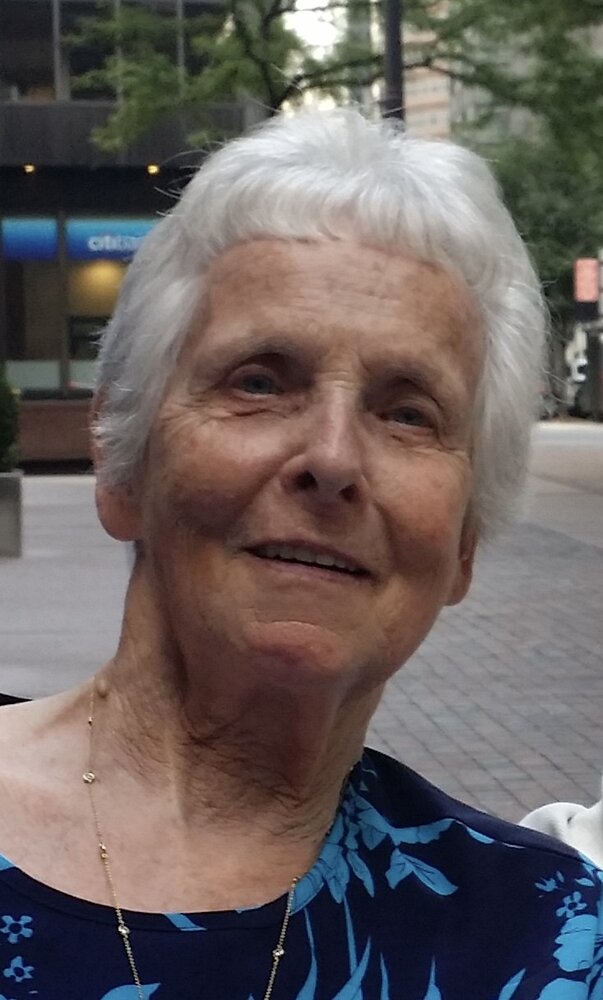 Obituary of Geraldine C Riley-Leewaye
Geraldine

(Gerry)

Catherine Ough was born in the Bronx New York in 1935

,

the youngest child of Eugene Ough and Madeline Doumermuth.

Gerry

graduated from St

.

Raymond

'

s in the Bronx in 1950. During her youth

,
one of her many pleasures was
dancing on roller skates.
Gerry
would spend her summers in New Jersey working as a lifeguard at the Lake Hiawatha swim club
,
where she met Thomas
(Tex)
Sylvester Riley III of Boonton. They were married in 1953. The couple settled in the Bernardsville area for the birth of their first four children and eventually moved to Gladstone to raise their family of Ellen May, Thomas Sylvester Riley IV, Sheryl Ann, Eugene Patrick and Catherine Blair. During
Gerry's
time in Gladstone
,
she was a matron for the PGPD

(the first police women, in Somerset county,

)

.
Gerry
and her husband "Tex" as Thomas was affectionately called due to his rodeo riding days
,
were also active with the local Elks and Nights of Columbus and enjoyed bowling on a team where they won many awards over 20 years of playing.
Gerry
was also active in her community with caring for the elderly, providing companionship through playing cards, assisting with cleaning
,
grocery shopping,
etc.
In 1986

Gerry and Tex

relocated to Salida, Colorado and enjoyed some good years there nestled in the 14,000 foot peaks until

Tex's

passing

in 1993. They were married for 40 years prior to his

passing

. While living in Colorado

, Gerry

was active with

the

Elks

,

as she had been in New Jersey

, she also volunteered at Salida Hospital before and after the death of her beloved Tex,

as well as instructing in adult swim classes at the local Hot Springs in Salida.

Gerry

remarried while living in Colorado to Steve Leewaye. While married to Steve

,

they would live as far away as Alaska

and

then return to Colorado and eventually Maine. After Steve's passing

, Gerry

came back to Jersey to live closer to her

loving

family,

daughter Sheryl Ann and her son Eugene Patrick and her many grandchildren and great grandchildren.
Gerry

was predeceased by her siblings Eugene Jr and Bonnie as well as her two husbands Thomas S. Riley III and Steve Leewaye, her daughter Ellen Marcus and her son and grandson Thomas S Riley IV and Thomas S Riley V respectively.

During her fulfilled life, Gerry

enjoyed her 5 children, 15 grandchildren and 27 great-grandchildren.

Gerry

is survived by her daughter Sheryl Ann Riley; Eugene Patrick Riley Sr and his wife Cindy (Hill), and her daughter Catherine Blair. She will be

forever

fondly remembered by her

loving

family, many friends and caregivers.
Friends and family are invited to visit on April 20th from 4-7pm at the Gallaway and Crane Funeral Home,
101 South Finley Ave, Basking Ridge
. A memorial Mass will be held on April 22 at 11:00am at the Church of Our Lady of Perpetual Help, Seney Drive, Bernardsville.
We will be having a small gathering after the services at Gerry's son, Patrick's home,
8 Bodnar
Road, Bernardsville NJ, 07924
, right around the corner from the church
Share Your Memory of
Geraldine