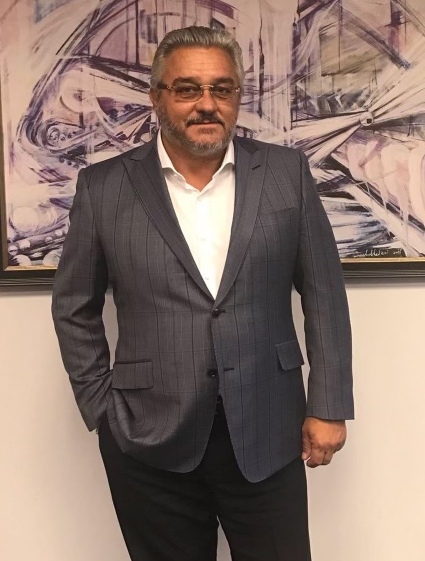 Visitation
4:00 pm - 7:00 pm
Wednesday, March 1, 2023
Gallaway & Crane Funeral Home
101 South Finley Avenue
Basking Ridge, New Jersey, United States

Get Directions
Funeral Service
6:30 pm - 7:00 pm
Wednesday, March 1, 2023
Gallaway & Crane Funeral Home
101 South Finley Avenue
Basking Ridge, New Jersey, United States

Get Directions
Obituary of Fabio Trippodo
In memory of Fabio Trippodo born on February 1953 in Napels deceased on February 2023 in New Jersey,
loves ones remember him as follows.

Even as a child he showed a strong-willed character that characterized his way of being throughout his life.
He liked challenges and met them with passion and determination, confident and certain of success.
Gifted with a natural good taste, he liked beautiful things. He was attentive to his image, nice cars and
engineering solution, considering everything an expression of human genius.

Undoubtedly he liked to create and his daily endeavor was to create relationships and values so as to
express himself and thus a taste for the beautiful, the well-made, basing everything on principles of loyalty
and honesty.

This way of being led him to attitudes of firmness and severity of behavior, so it was in his work and family
and in human relationships.

He loved to amaze, and his generosity led him to give gifts and create unforgettable moments, such as the
trip he organized to Montreal to take Giacomo, Monica and Sal to see Formula 1.

He liked to gather his friends and share with them the pleasures of life: the chats, the smiles, the good
food, the good wine, and from time to time even some good cigars.

He has faced life's adversities, foremost among them the loss of Manuela and managing the raising of
young Giacomo, with courage and not giving in to albeit understandable moments of discouragement.
It was only 8 months ago that he enjoyed the message of appreciation offered to him by MG America's
ownership, colleagues and the many friends who honored him with a retirement party.

A retirement that was short-lived, too short, with his energy, passion, and love he would have been able to
give a lot more.

We want to imagine him here beside us, with his smile full of strength, in a beautiful car with a roaring
engine ready to speed through the clouds to reach the people who loved him.
He is preceded by his father Giuseppe and wife Manuela.

He is survived by his son Giacomo, his brother Rodolfo and partner Marianne.
Visitation will be held on March 1, 2023 at Gallaway & Crane Funeral Home, 101 S. Finley Ave, Basking Ridge, NJ 07920 from 4:00 - 7:00pm. Funeral Service will be at 6:30pm at the funeral home. Cremation services will be private.
Share Your Memory of
Fabio