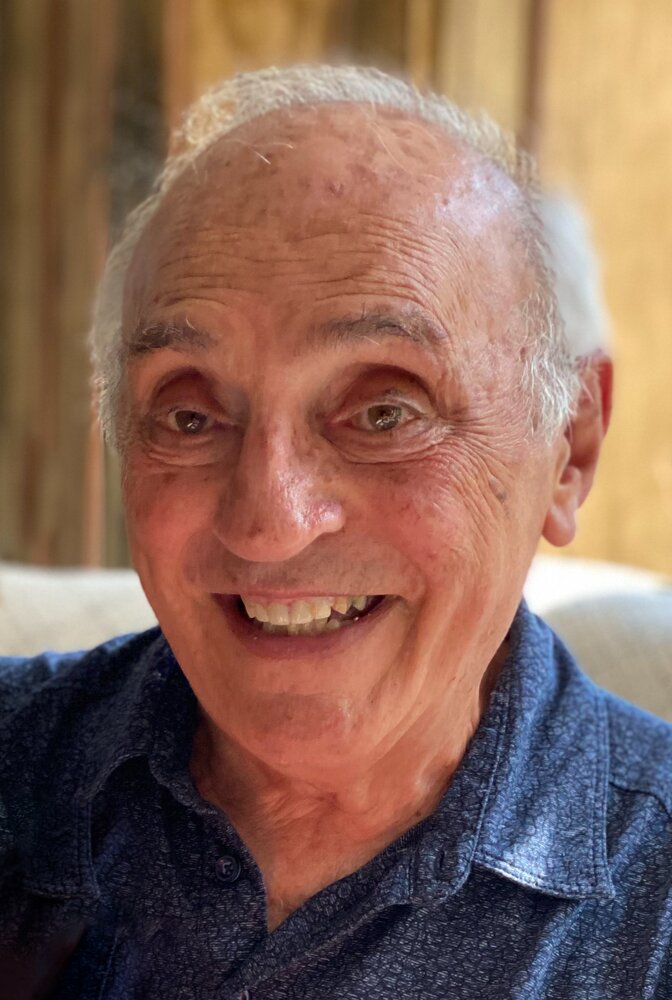 Visitation at Church
10:00 am - 11:30 am
Saturday, February 18, 2023
St. James Church
184 South Finley Ave.
Basking Ridge, New Jersey, United States
Funeral Mass
11:30 am - 12:30 pm
Saturday, February 18, 2023
St. James Church
184 South Finley Ave.
Basking Ridge, New Jersey, United States
Entombment
12:30 pm - 12:45 pm
Saturday, February 18, 2023
Holy Cross Cemetery
Mt. Airy Rd.
Basking Ridge, New Jersey, United States
Obituary of Joseph P Ackourey, Jr.
Joseph Peter Ackourey Jr. passed from this earth unexpectedly on February 13th, 2023.
Joe was born on September 28th, 1935, in Scranton, Pennsylvania to Joseph and Evelyn Ackourey, and was the second of four siblings. Joe was the proud son and grandson of Lebanese immigrants, and his extended family and his heritage were an important part of a bigger than life personality.
When Joe was a child, his family moved from Scranton to Forty Fort, Pennsylvania - where his father established a banana import business in Wilkes-Barre. Joe spent his formative years in Forty Fort and developed a love for sports – he was a four-year letterman in wrestling, track and field, and football. Joe earned a spot on the high school Regional All-Star football team, many all-conference teams and participated in the Junior Olympics.
As a young person, Joe worked with his father, uncles, and cousins in the family business and developed a great love and talent for telling stories. Later in life, he would often regale his friends and family with tales of working in the Wholesale Block in Wilkes-Barre, and the colorful characters he encountered. Many happy moments at the family table revolved around Joe's stories from the banana business.
After graduating from Forty Fort High School, Joe attended Wilkes College where he met the love of his life and wife of sixty-four years, JoAnn Saluk. After leaving Wilkes, Joe found a job as a chemical technician for Merck, starting a long and fruitful career in the pharmaceutical industry.
Joe and JoAnn were married on July 18, 1959, at Holy Trinity Church in Nanticoke. Joe and JoAnn shared a life full of love – love for each other and their family, love for a wonderful network of friends, love for travel and celebration and good food and wine. Joe's devotion to JoAnn and love of family was a constant example of how to love one another. Joe and JoAnn soon started building a family and welcomed a son Joseph Nicholas in 1961 - who sadly passed away in childbirth.
Joe always had a talent for selling – a profession where he could use his gift for storytelling – and he soon found a position in pharmaceutical sales. Working for Ciba Pharmaceuticals (later Ciba-Geigy) would be Joe's professional home for the rest of his career.
Joe and JoAnn moved to Hagerstown, Maryland in 1962. While living in Hagerstown, the couple welcomed two daughters, Susan Lynn in 1963, and Gail Ann in 1967. Joe was a natural father who loved raising two wonderful daughters. Joe became active in the Kiwanis Club, participated in the bowling league, and as always, made many new friends.
Joe's career continued to advance, and the young family moved to York, Pennsylvania in 1970 where Joe would become a District Manager for Ciba-Geigy. People who worked with Joe found him to be a natural leader and a persuasive force. He never lost sight of serving his customers and helping them care for their patients.
In 1978, the family moved to Basking Ridge, New Jersey – where Joe and JoAnn would make their home for the next forty-five years. Joe found a new professional direction when he entered into Government Affairs for Ciba-Geigy. Joe built and led a team that worked with presidents, governors, senators, and representatives across federal and state governments in the United States. Joe's powers of honest persuasion and conversation led to many important partnerships with lawmakers, and Joe would become known as "The Hammer" for his ability to drive difficult negotiations to a mutually successful resolution. Joe retired from Ciba-Geigy in 2003 as an Executive Director and founded his own company, Ackourey Legislative Services. In this second career, Joe worked full-time as a legislative consultant for many of the top pharmaceutical firms until 2018.
Joe had many passions over the years, and he always devoted his full energy to them – fishing, golf, and gardening all played a large part in his life. He enjoyed many fishing trips with friends and family, and the garden beds around his home were the envy of many visitors. Joe spent countless happy times with his children and grandchildren and their partners and spouses – everything his extended family did was of interest to him, and he was an enthusiastic fan of every sport, project, or career they took on.
Joe made friends wherever he and JoAnn went; he could recall the tiniest detail about people he had met or conversations that he had decades ago. Joe was precious to his family and friends, and his presence in our lives made all of us better people.
Devoted husband, loving father, grandfather, and great-grandfather - Joe was the patriarch and center of his family. His love for the people around him and his care about their lives shone through in everything he did. Whether he was "Dad", "Grandpa" or "JoeJoe", the love and wisdom he gave unselfishly to all around him made him the most important person to each of us.
Joe is survived by his beloved wife JoAnn, his two daughters Susan (Bruce Ableson) of Summit, NJ and Gail (Rick Goulburn) of Basking Ridge, NJ, grandchildren Matthew, Tyler, Leah, Chase, Ryan, granddaughter-in-law Morgan, Kyle, Clay and great-grandson Kane.
A memorial service and mass will be held on Saturday, February 18th at The Church of St. James in Basking Ridge, with visitation at 10am and funeral mass at 11:30am. Following will be a commitment ceremony at Holy Cross Cemetery in Basking Ridge.
In lieu of flowers, donations are encouraged to either the World Central Kitchen (https://donate.wck.org/give/465127) or Doctors Without Borders (https://donate.doctorswithoutborders.org/secure/help-save-lives-donate-now-turkey-syria-earthquake-sitelink), both of which are supporting earthquake relief in Syria and Turkey.
Share Your Memory of
Joseph