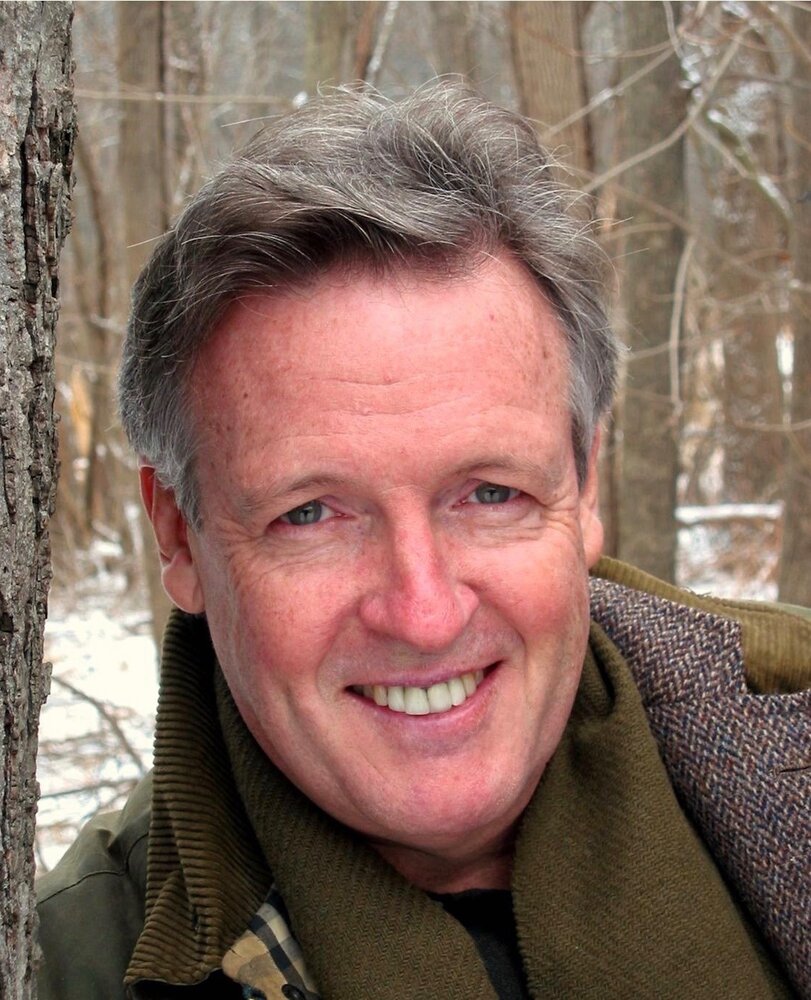 Obituary of William J Ward

William James Ward, 68, of Basking Ridge, NJ, passed away at home on November 28, 2022, after a long battle with cancer.

A funeral Mass will be held at St. James Church, 184 S. Finley Avenue, Basking Ridge, NJ, 07920, on Saturday, December 10, 2022, at 11:00AM.

William was born in New York, NY, to William and Grace Ward on April 16, 1954, and grew up in Darien, CT, where his performing career began with Irish dancing and acting in school productions and summer musical theater workshops.

William studied drama and technical theater at Carnegie-Mellon University in Pittsburgh. He went on to work in all aspects of the theater—as an actor, musician, director, stage manager, technical director, and set designer. He also had extensive experience in prop and set construction and scene painting.
He worked at numerous venues in New York City, including The Irish Repertory Theatre, La MaMa Experimental Theatre Club, The Minetta Lane Theatre, The Classical Theatre of Harlem, 59E59 Theaters, The Cell Theatre, The Lyceum Theatre, Wings Theatre, and The Kraine Theater.

In Europe, William worked at such noted theaters as the Mickery Theatre, Amsterdam, and the RO Theatre, Rotterdam, in the Netherlands; Theatre 140 in Brussels, The Royal Flemish Opera in Antwerp, and De Zwarte Zaal in Ghent, Belgium; Theatre Bagnolet in Paris, France; Piccolo Teatro in Milan, Italy; and the Hamburg and Bochum Schauspielhaus and the Neue Metropol Theatre in Germany. In the UK, he was a member of The Pip Simmons Theater Group, performing at the Institute for Contemporary Arts, The Oval House, and The Almeida Theatre in London; Birmingham Rep; the Citizens Theatre, Glasgow, Scotland; and Chapter Arts, Cardiff, Wales.

Regional acting credits include The Kennedy Center in Washington, DC; Playhouse in the Park, the Downtown Cabaret Theatre, and Polka Dot Playhouse in Bridgeport, Connecticut; the Cumberland Theatre in Maryland; Falmouth Playhouse in Massachusetts; Bucks County Playhouse in Pennsylvania; the Lycian Centre in New York; Harrah's Broadway by the Bay, The Growing Stage, and Stony Hill Players in New Jersey; and many other theaters.
William performed as an actor and musician in the first national tour of the Broadway show, Buddy: The Buddy Holly Story and in the national tour of The Sound of Music.

As a musician, William played in concert with Culture Club, Simple Minds, Dexy's Midnight Runners, ABC, Kajagoogoo, Time Bandits, Hot Chocolate, Gloria Gaynor, and Al Martino.

Feature film work includes The Inheritance, A Time to Die, Sex and The City 2, The Messenger, What Happens in Vegas, and Revolutionary Road. Television work includes Gossip Girl, Fringe, Ugly Betty, 30 Rock, Muhammad Ali's Greatest Fight, and the HBO series Boardwalk Empire.
He designed sets for Light Opera of New Jersey and Trilogy Repertory in Basking Ridge, NJ; Dreamcatcher Repertory Theatre, Stony Hill Players, and Pebble Players in Summit, NJ; Wings
Theatre in New York City; and various productions in the New York Fringe Festival, including the acclaimed show, Kiki Baby.

Most recently, William was President and Artistic Director, as well as founder, of The Lord Stirling Theater Company. In this role, he produced Leading Ladies, Cobb, Dracula, The Importance of Being Earnest, Treasure Island, Othello, Arsenic and Old Lace, Of Mice and Men, And Then There Were None, The Dresser, Frankenstein's Fate (which he adapted from the 1823 gothic opera), The Tempest, and The Legend of Sleepy Hollow. He also directed most of these productions, as well as designed and constructed sets, props, costumes, lighting, and sound.

William's directing credits also include The Zoo Story at Toneelschuur, Haarlem, and Gulliver's Travels at Beeldend Theatre, Amsterdam, in the Netherlands, as well as Trilogy Repertory Company's production of A Midsummer Night's Dream.

William's original plays include Sigismundo Ceases to Count; Roberto's of Hollywood; The Abduction; What Price Freedom?: The Ephraim Martin Story, which was performed as part of Somerset County's "Weekend Journey Through the Past" in 2013, 2014, and 2015; The Other Wise Man, an adaptation for the stage of the Henry Van Dyke short story; and Frankenstein's Fate, an adaptation with new original music of the 1823 gothic opera Presumption; or, the Fate of Frankenstein by Richard Brinsley Peake. His musical, Dock of the Bay: The Otis Redding Story, won the Best Musical Award at the Bloomfield Arts New Found Theatre Festival in 2010. His short play Woof, A Farce was performed at the Fifth Annual Kicking and Swearing One-Act Festival at the Union County Performing Arts Center in 2019. His play with music, McCormack: I Hear You Calling Me, is based on the life of the Irish-American tenor John McCormack.

William is survived by his wife, Caroline, and their daughter, Catherine; his son, Liam, and daughter, Tessa; his mother, Grace; and his brother, James.
William generously shared with others his passion for and dedication to the theater, his talent, knowledge, and experience, and his love, support, and encouragement. He will be terribly missed and never forgotten.

In lieu of flowers, donations may be made in his memory to The Sato Project—an organization close to his heart because of his love for Puerto Rico and compassion for animals in need—at www.thesatoproject.org.

To send flowers to the family or plant a tree in memory of William Ward, please visit Tribute Store
Memorial Mass
11:00 am - 12:00 pm
Saturday, December 10, 2022
St. James Church
184 South Finley Avenue
Basking Ridge, New Jersey, United States
Share Your Memory of
William