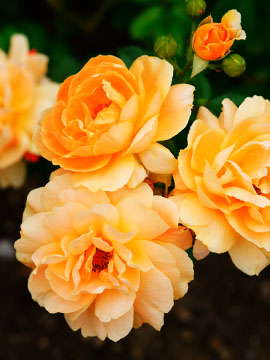 Obituary of Jean Vazquez
Jean Catherine Vazquez, devoted wife, proud mother and loving grand and great grandmother, aged 91, peacefully left this world on 13 November 2022 at her residence in Basking Ridge, New Jersey.
Jean was born in Bellmore, Long Island, New York on September 29,1931 to Joseph and Mae Popielaski, marrying Donald J. Vazquez of Williston Park, NY in 1955. She graduated from St. Dominic's Catholic High School in 1949 and received an Associate Degree from Suffolk Community College. Originally from Williston Park, Jean and her family were long-time residents of Smithtown and Southold, Long Island, New York.
Jean was a stay-at home mother during her children's early school-aged years but worked in a variety of jobs including the Sperry Corporation, J.C. Penney Co, Suffolk County and Suffolk Community College. She enjoyed traveling to visit family, bowling and developed a passion for golf in her later years.
Jean was predeceased by her husband Donald J. Vazquez, to whom she was married to for 61 years. She is survived by her sons Donald (Bud) Vazquez Jr. of New London NH; James (Corky) Vazquez of Gambrills, MD; Alan Vazquez of Pensacola FL, and daughter Donna Vazquez-Galindez of Hoboken, NJ. She was a proud Grandmother to Christine, Thomas, James Jr, Daniel, Marley, Christian, Alexander John (AJ), Sarah Georgina (Georgie) and a cherished great grandmother to Caia, Levi, Saylor, Caroline and Fallyn. She loved her daughters-in-law and son-in-law: Ann Vazquez, Sylvia Vazquez, Molly Vazquez and Edgar Galindez. Jean was a devoted sister to Mae Smith, Alice Gori, Betty Popielaski, Carol Dunn, Joseph Popielaski, Frank Popielaski, John Popielaski and William Popielaski, and an aunt many times over.
A short memorial service will be held at 10 am on Saturday, 17 December 2022 at: Somerset Hills Memorial Park
95 Mount Airy Road
Basking Ridge, NJ 07920
908-766-0522
Please RSVP to: "budvazquez@msn.com"
A celebration of Life will be held following the service at:
Fellowship Village
8000 Fellowship Road
Basking Ridge, New Jersey 07920
800-458-6715
In lieu of flowers, please consider a donation to:
The Warrior Initiative
P.O. Box 30624
Clarksville, TN 37040
http://americanwarriorinitiative.com
Share Your Memory of
Jean