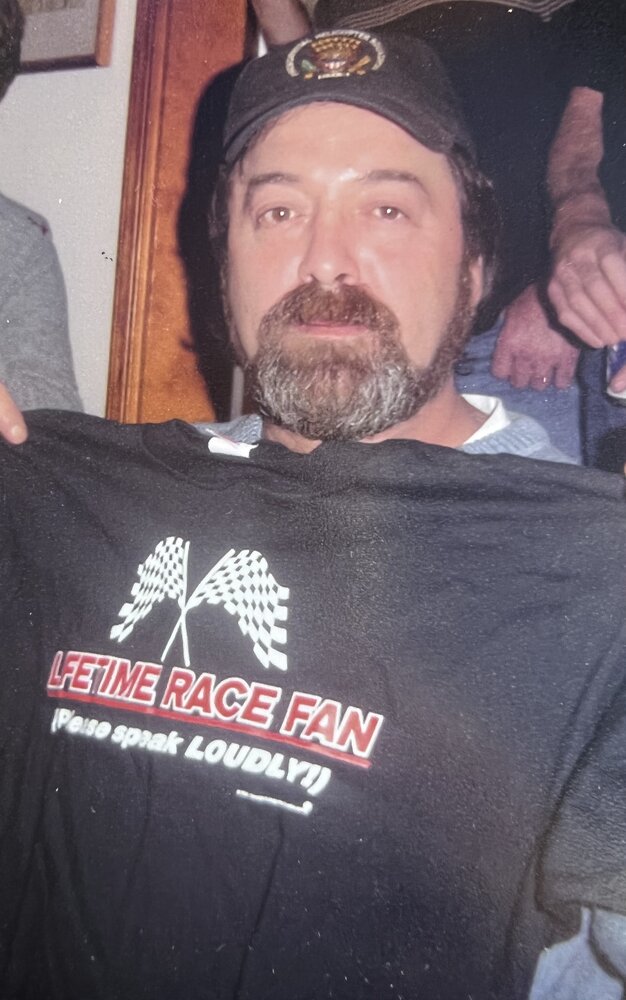 Obituary of Kevin Britton
Kevin Britton, 68 of Bridgewater, NJ passed away peacefully in his sleep on July 30, 2022.
Kevin was born on September 8,1953 at Ackerson Maternity House, Passaic General Hospital in Passaic, NJ to Glenn and Winifred Britton. Kevin grew up on Oak Street in Lincoln Park, New Jersey running around with the slew of neighborhood kids and his siblings. In his many adventures, he took to the road in a position working for Goodings Million Dollar Midway during which time he met and later married Rhonda Britton-Persson, née Hoffman, together having two daughters, Elizabeth and Andrea. After leaving carnival life, Kevin worked for NJ Transit then took to the road again working as a heavy hauler/rigger and eventually dispatcher for HW Farrren, Jan Packaging, and M&S Equipment. He was known as "Old Dog" to all that knew him in an industry he loved. Kevin had many passions. He loved NASCAR and even set forth to build a dream of racing with his brothers, cousins, and friends. Sundays on Oak Street were for the boys, where they all had a hand in building out the #10 stock car for Britton Motor Sports. In his free time you could find him cooking, gardening, or building and constructing a layout with his HO scale trains, in which he had a very extensive collection. Kevin also became involved with the boat races on Lake Hopatcong. He was a wealth of knowledge and had more stories then a library and loved to share them with everyone.
Kevin spent the remainder of his life with his daughter Elizabeth, son in law Patrick Miller, grandaughter Isabelle Miller in Bridgewater, NJ. He was predeceased by his parents Glenn and Winifred and is survived by his daughter Elizabeth Britton, granddaughter Isabelle Miller, his daughter Andrea Korver and her husband Tim. Also his siblings Carrie Botto and husband Mike, Chris Britton and wife Maria, Glenn Britton and wife Kandy. He also leaves behind 4 nieces Loryn, Jacquelyn, Kristin, and Laura, 3 nephews Glenn, Mathew, and Steven, his lovely Aunt Loretta, and many wonderful cousins.
At this time the family asks for patience as the memorial service will be set for spring 2023 when all the family can be together. In lieu of flowers please feel free to donate in Kevins name to Tri State Railway Historical Society, Inc. P.O. Box 1217, Morristown, NJ 07962.
A Memorial service will be held at Gallaway & Crane in Basking Ridge, NJ with a date to be determined.
Share Your Memory of
Kevin