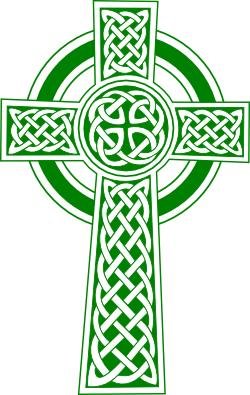 Memorial Visitation
6:00 pm - 8:00 pm
Friday, June 24, 2022
St. James Church
184 South Finley Avenue
Basking Ridge, New Jersey, United States

Get Directions
Memorial Mass
11:00 am - 12:00 pm
Saturday, June 25, 2022
St. James Church
184 South Finley Ave.
Basking Ridge, New Jersey, United States

Get Directions
Obituary of Brian Kevin Hilferty
Brian Kevin (Buck) Hilferty, 23, of Moran, Wyoming and Basking Ridge, New Jersey, passed away on June 5, 2022 in Moran, Wyoming.
Brian Kevin (Buck) Hilferty was born in Somerville, NJ to Brenda Young Hilferty and Kevin Hilferty on September 16, 1998. A 2017 graduate of Ridge High School, he attended Virginia Polytechnic Institute and State University (Virginia Tech) pursuing a degree in Financial Planning and Wealth Management. Over several summers, Brian worked as a lifeguard, and during college held a full-time position as a store manager for 5 Star Nutrition, achieving record sales. Brian and his dog Ragnar (Rags) went out West to work over summer break and fell in love with and felt at home in Wyoming, where he forged many strong friendships. Brian first worked at a guest ranch as a horseback trail guide, then as a snowmobile operator and technical engineer during the winter. Brian was living his dream at the Pinto Ranch, Moran, WY, working as a full-fledged cowboy. He oversaw 90 steer, 30 horses, and 1050 acres of land. Brian enjoyed all aspects of cowboy life, including branding and roping cattle, running the plethora of horses in from the pasture, riding through the steers, doctoring sick or injured animals, and even the constant ranch maintenance, including fencing and irrigation. Brian could ride on horseback just as easily as he walked. On the weekends he enjoyed participating in team roping competitions and rodeos with friends and also coached new bull riders. Brian truly loved the rural beauty of Wyoming and the small-town life he found there.
Brian loved the outdoors and skiing of all kinds; he raced with the Ridge Ski Team, earning his varsity letter, and skied freestyle competitively with the Virginia Tech Snow Club. He played lacrosse, fished, and even sailed, was a voracious writer and reader, and loved music. He served as a volunteer Junior Firefighter, and his penchant for bull riding began in his early teens. Brian was well-known for his artistic abilities and garnered many accolades and awards for his sketches and paintings, including the NJ Governor's Art Award. Brian was also awarded the NROTC Marine Corp Scholarship when entering Virginia Tech. He was involved in Scouting throughout school and achieved the rank of Eagle Scout. He served on numerous mission trips through St. James Church, enjoying the opportunity to meet and assist those in need. Brian loved all things Irish and connecting with his heritage. He also cherished his time in Rhode Island with his family and other relatives at his grandparent's house on the beach. Brian spent as much time as possible on the rocky, shell-strewn shore with his brother and best friend David, his "little buddy," and the dearly loved family dog, Angel, and his own constant companion Rags.

Brian will be dearly missed by his many friends, co-workers, and family alike, all across the country, including his dear friend Brandy Roberts of WY. His smile and willingness to help will never be forgotten nor duplicated. His pickup truck, cowboy boots and hat, and dog will forever be a part of his story.
Brian is survived by his parents, Brenda Young Hilferty and Kevin Hilferty, his brother, David Hilferty of Basking Ridge, NJ, and his loyal dog Ragnar. He is also survived by his grandmother, Sheila Hilferty of Barrington, NJ, as well as relatives Bill and Maureen Young and his cousin Thomas, of Andover, MA, Michael Hilferty and his cousin Douglas of NJ, and Sean and Vicky Hilferty of CA. He is preceded in death by his grandfather, Thomas Hilferty, and his grandparents, Joan M. and William J. Young, Sr.
Memorial donations may be made to The Philadelphia Ronald McDonald House Charities, 3925 Chestnut St, Philadelphia, PA 19104 (rmhcphilly.org/donate/) in memory of Brian K. Hilferty.
Visitation will be held at St. James Church, 184 South Finley Ave, Basking Ridge, NJ 07920 on June 24, 2022 from 6:00-8:00 pm. Funeral services will be held at Saint James Church on June 25, 2022 at 11:00 am with Reverend Monsignor Sylvester J. Cronin officiating. Burial will follow on June 27, 2022 at St. Joseph's Cemetery, Taunton, MA in a private ceremony.
Share Your Memory of
Brian