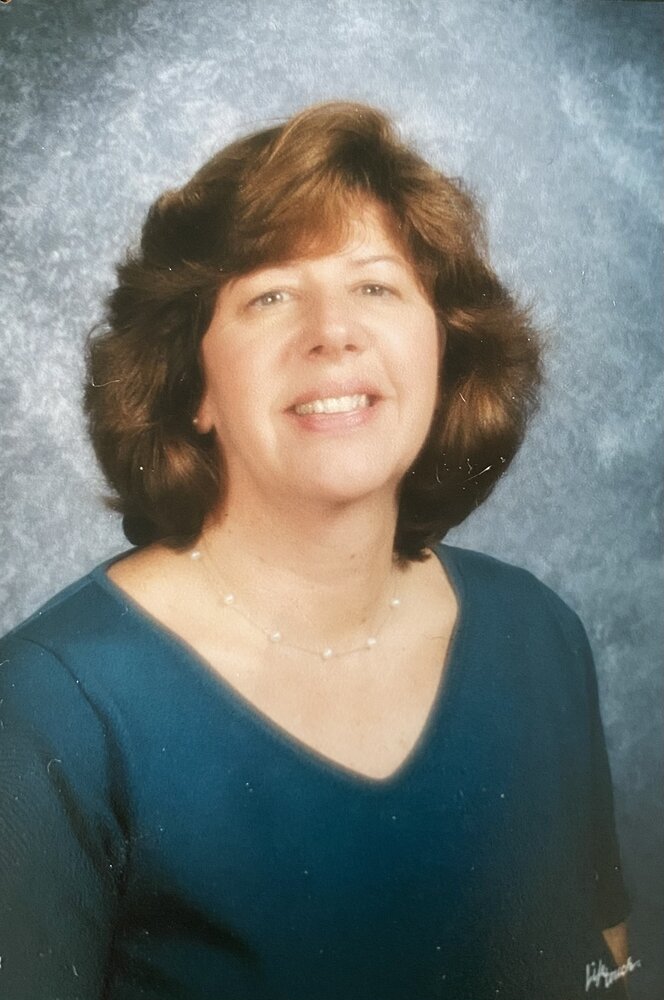 Memorial Visitation
3:00 pm - 6:00 pm
Wednesday, June 15, 2022
Gallaway & Crane Funeral Home
101 South Finley Avenue
Basking Ridge, New Jersey, United States
Memorial Mass
10:00 am - 11:00 am
Thursday, June 16, 2022
St. James Church
184 South Finley Avenue
Basking Ridge, New Jersey, United States
Burial of Ashes
11:15 am - 11:30 am
Thursday, June 16, 2022
Holy Cross Cemetery
Mt. Airy Rd.
Basking Ridge, New Jersey, United States
Obituary of Amy P Lorio
Amy Lorio(née Cunningham), age 65, passed away in Basking Ridge, NJ on June 8, 2022 surrounded by her loving family of colon cancer. She was born in Queens, NY.

In 2001, Amy married August Lorio and became stepmother to his children John and Kaitlin. In 2004, Amy and Augie's cherished daughter, Lily, completed their family. Amy loved being a wife and mother and was truly devoted and loving in those roles.
She completed her undergraduate degree at Rutgers University and her Master's at Rutgers University. She was a gifted special education teacher and taught at Triangle school in Hillsborough NJ, The Center School in Warren, NJ, and The Children's Institute. She retired from the Eisenhower School after teaching there for 21 years. Her commitment to the students fortunate enough to have her as their teacher and her commitment to her colleagues shone through as she brought her wisdom, hard work and years of experience to her classroom. This especially helped with the challenge of being an educator during the Covid-19 pandemic.
She was active in her community and volunteered at Fellowship Village, at the Community Soup Kitchen of Morristown and for decades at the Somerset County Special Olympics.
She also had a gift for nurturing community among her friends and family hosting warm, inviting and memorable gatherings to mark milestones and holidays.
Amy was a person with a generous and loving heart and died full of love and gratitude for her family and her friends and for their support during her long and difficult illness.
She is survived by her loving husband, Augie, her daughter, Lily, stepson, John(Ciera)Lorio, stepdaughter, Kaitlin Lorio and her grandsons Gus and Sully. Her extended family includes her mother-in-law Lolabelle Lorio and her sisters Moira Cunningham(Lew Pepper), Megan Cunningham(Oscar Applegate), Susan (Kevin) Hunt, Jill(Tim) Gregg and Susan(Matt) Conlon and brother David (Alice) Cunningham and her nieces and nephews Hannah, Zach(Kate), Melissa(Matt)Hale, Zoe, Tierney, Dylan, Grace, Carly, Dagny, Andrew, Ava, Sam and Katie and and a great niece, Emilia, and great nephew, Charlie.
Her warm and generous spirit, her delightful smile and sense of humor and, above all, her genuine and loving self will be terribly missed and never forgotten.
Visitation will be held on Wednesday June 15, 2022 from 3 to 6 pm at Gallaway & Crane Funeral Home, 101 South Finley Ave. Basking Ridge NJ 07920. Memorial Mass will be held on Thursday June 16, 2022, 10:00am at St James Church located at 184 South Finley Ave. Basking Ridge NJ 07920. For further information, or to leave an online condolence message please visit wwwgcfuneralhome.com