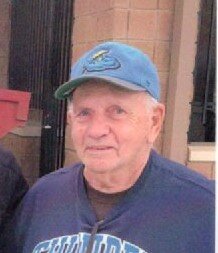 Obituary of Robert I Senkbeil
ROBERT (BOB) SENKBEIL
87, lifetime resident of Bernards Township, loved baseball and gardening
Robert Senkbeil, passed away peacefully on May 22, 2022, at age 87 after a brave battle against
cancer. Bob was born on October 31, 1934, in All Souls Hospital in Morristown, NJ.
Bob attended Oak Street School in Basking Ridge, and Bernards High School, Bernardsville, NJ.
He was graduated with a Bachelor of Science Degree from State University of New York in
Morrisville, NY. He worked for Sandoz Pharmaceuticals from 1960 to 1965; and then for
Johnson & Johnson Pharmaceuticals for over 30 years. His retirement job was at the
Bernardsville Hardware Store.
His father owned the Sunnymead Dairy Farm, and in his youth, Bob worked on the farm and
took care of the 40 cows including milking, bottling and delivered the milk.
Bob was an avid baseball player and fan and enjoyed talking baseball at every opportunity. He
loved gardening and enjoyed planting vegetables and flowers every spring. He also loved
feeding the birds on his property.
Bob was a member of Crafts of New Jersey, a Premier Rare and Antique tools club.
Bob had a daughter from his first marriage and was preceded in death by his beloved second
wife of 45 years, Sabina, who died in 2013. He is survived by his cousin Eleanor Kallies of Toms
River, NJ with whom Bob enjoyed reminiscing about old times. He will also be dearly missed by
his circle of close friends.
A memorial service will be held at a later time.
Share Your Memory of
Robert