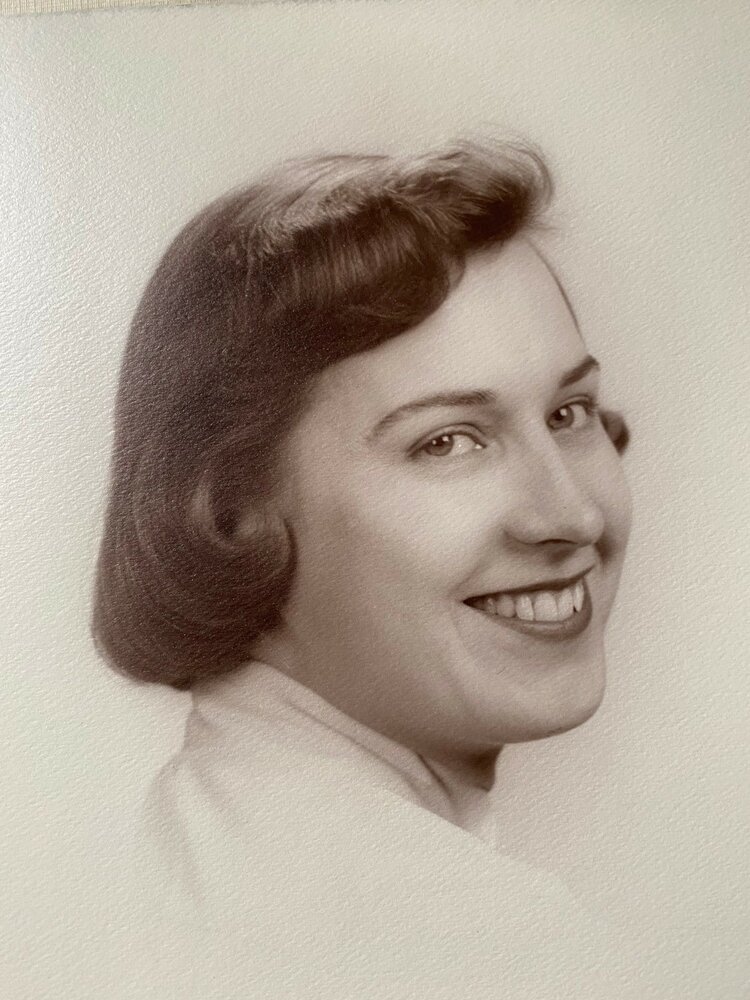 Obituary of Rosalie Kotar
Rosalie Kotar of Succasunna, NJ passed away on May 19 th of natural causes. She was 94. Rosalie was born in Harrison, NJ. She was a graduate of Harrison High School and Drake Business College. She was married to Frederick Kotar and raised a son, Frederick Jr, and a daughter, Audrey.
Rosalie was raised in the Polish neighborhood of Harrison and was very proud of her Polish heritage. Growing up she loved skating, swimming, dancing and trips into Newark with her girlfriends. She met the love of her life, Fred, at the Polish retreat Polanka, formerly located in Randolph, NJ. After marriage Rosalie and Fred moved to Succasunna, NJ. There, Rosalie was the devoted mother of Fred and Audrey. She never missed one of their school or sporting events. Rosalie loved sports including watching golf and the New York Football Giants. She especially loved tennis, and played competitively into her 70's. She greatly valued friendships formed on the courts. She and Fred regularly participated in tennis parties with her doubles partners and their spouses.

Rosalie's greatest love was for her four grandchildren. She cherished watching ballet recitals and soccer matches and loved spending time babysitting. Rosalie was predeceased by her parents Roman and Mariana Zawalich, sister Frances Moriera, sister Jean Mazurczyk, and Fred, her husband of 55 years. Survivors include her son Frederick Jr. and his wife Anne, their children Abigail, Emma, Sophie, and Alexander, her daughter Audrey Schwabe and son-in- law Steven, her sisters Irene Burnelko and Lorraine Hadshinow, brother-in-law Val Hadshinow, sister-in- law and brother-in-law Vera and Bill Allen and numerous nieces and nephews.

Services have not yet been finalized. For further information, or to leave an online condolence message please visit www.gcfuneralhome.com.
In lieu of flowers, please consider donations to the Red Cross Zebra effort supporting Humanitarian efforts in the Ukraine.
Share Your Memory of
Rosalie