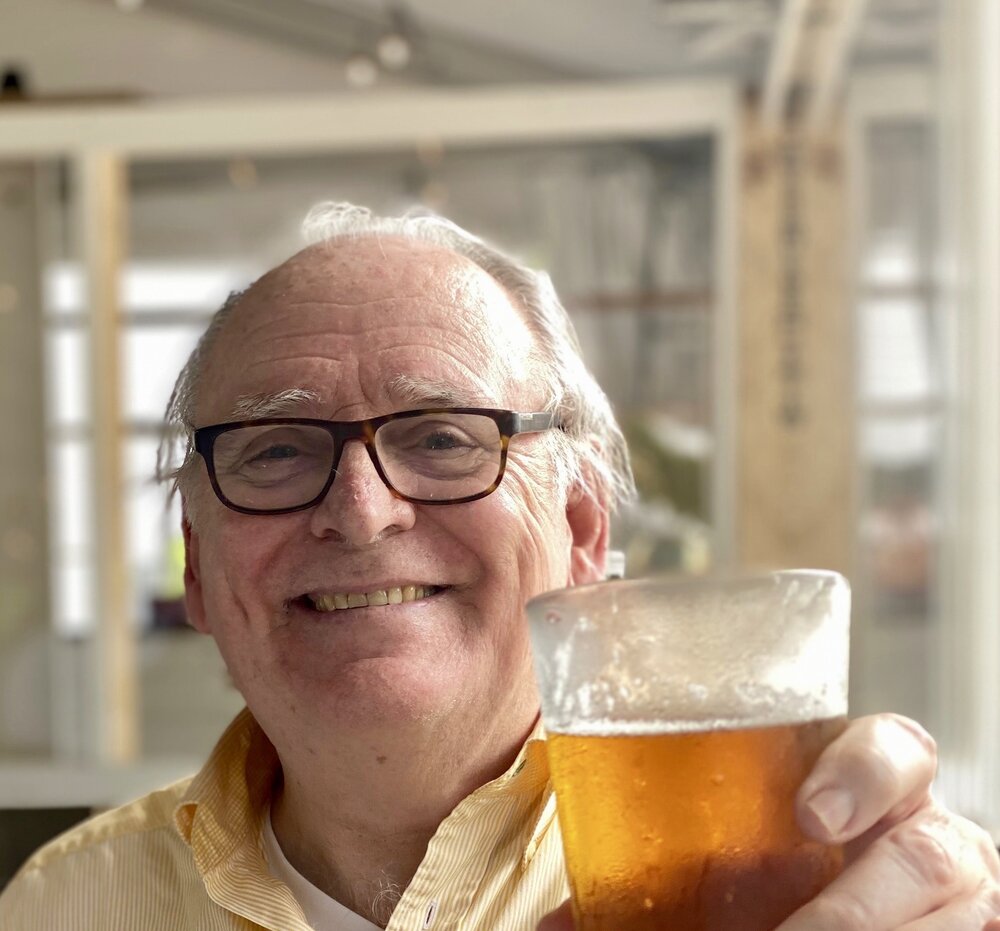 Visitation
2:00 pm - 4:00 pm
Tuesday, May 31, 2022
Gallaway & Crane Funeral Home
101 South Finley Avenue
Basking Ridge, New Jersey, United States
Visitation
6:00 pm - 8:00 pm
Tuesday, May 31, 2022
Gallaway & Crane Funeral Home
101 South Finley Avenue
Basking Ridge, New Jersey, United States
Funeral Mass
11:00 am - 12:00 pm
Wednesday, June 1, 2022
St. James Church
184 S.Finley Avenue
Basking Ridge, New Jersey, United States
Obituary of George P Neumann
George Peter Neumann, 77, of Basking Ridge, New Jersey, passed away after a brief illness on May 18th, surrounded by family in his home. Visitation will be held at Gallaway and Crane on South Finley Avenue in Basking Ridge on Tuesday, May 31 from 2:00 pm to 4:00 pm and 6:00 pm to 8:00 pm. A Mass of Christian Burial will be held at St. James Church on South Finley Avenue in Basking Ridge on Wednesday, June 1 at 11 am. Interment will be private for the family.

George is survived by his four children, Laura (David) Hess of Basking Ridge, Peter (Heather) Neumann of Basking Ridge, William (Laura) Neumann of Seattle, and Alice (Biff) Ourso of Charlotte, his 10 grandchildren, Lucy, Harry, Lizzy and Teddy Hess; Maggie and Max Neumann; William and Abigail Neumann; and Brennan and Tinsley Ourso, as well as his brother and six sisters and a large, loving extended family. His beloved wife of 52 years, Mary Jane, predeceased him in August 2021.

George was born in Queens, NY to Gerard and Alice Neumann on December 28, 1944. He graduated from Holy Cross High School in Queens, and furthered his education at Fordham Prep and Union College, graduating with a Bachelor of Science in Civil Engineering in 1967.

Following college, he served in the Navy in the Civil Engineering Corps as part of a mobile construction battalion and as the Company Commander of the Delta Company. Upon his discharge in the winter of 1970, he joined the family business; Spearin, Preston and Burrows, where he worked as a heavy marine contractor on some of the iconic waterfront foundations in New York City. He was elected to the exclusive Moles Organization of heavy construction industry members and brought Insituform pipe restoration to the New York Metropolitan area. After the sale of SP&B, George joined The Conti Group and developed Conti U, a training program that allowed him to continue mentoring. In his retirement, George became a licensed realtor.

He was a member of many religious organizations, including the Friendly Sons of St. Patrick, and the Cardinal's Committee of the Laity under Cardinal O'Connor. He was a Knight of the Equestrian Order of the Holy Sepulchre. He also served on the Board of Trustees at the College of New Rochelle. He gave his time generously to the community and St. James, volunteering with many organizations. George loved to garden and work on his photography. His favorite subject to photograph, other than his grandkids, was birds, both the ones who visited him in his backyard and the ones he sought out in nature.

The family wishes to extend their appreciation to everyone who offered support, love, and care, with particular gratitude for the devotion shown by his beloved caretakers, Shirley, Milena, and Elizabeth.

In lieu of flowers, the family requests donations to the Glioblastoma Foundation in George's honor. For further information, or to leave an online condolence message please visit www.gcfuneralhome.com
Share Your Memory of
George