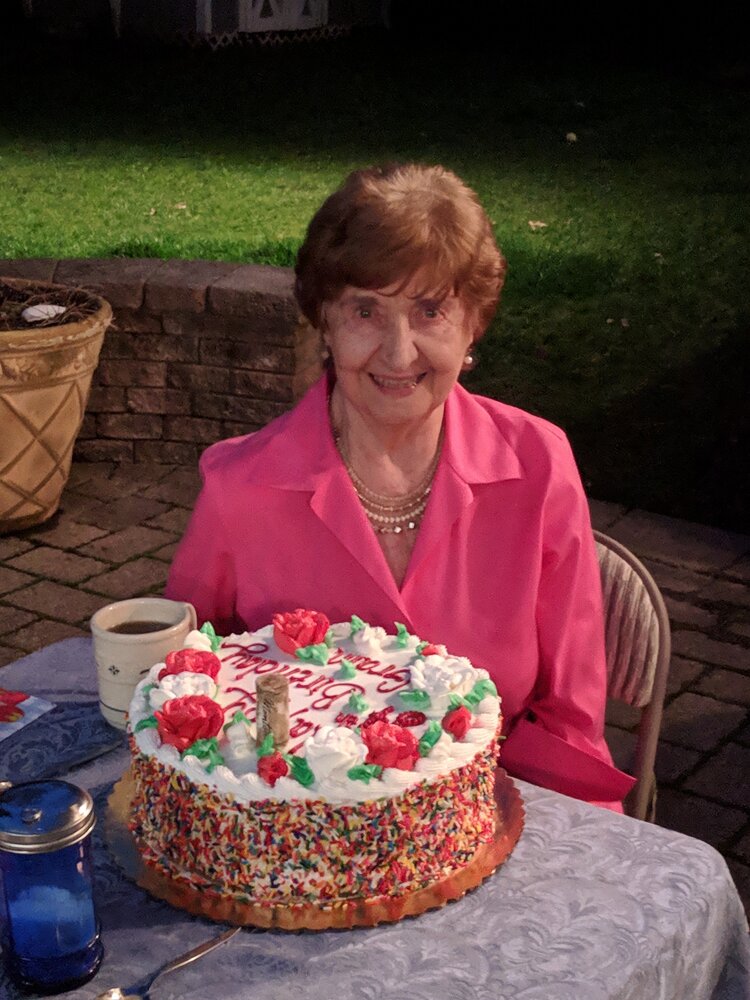 Obituary of Marilyn Dankosky
Marilyn (Mal, Gram, Gigi) Dankosky, 87, of Basking Ridge, NJ passed away on May 17th, 2022 in Bridgewater, NJ. Funeral services will be private. Interment will be at Holy Cross Cemetery in Basking Ridge. For further information, or to leave an online condolence message please visit www.gcfuneralhome.com
Marilyn was born in Brooklyn to Mary and Frank Maydock on April 13, 1935. She went to high school at Perth Amboy High and graduated in 1952. She went on to earn a certificate in Secretarial Skills. She worked as Bank Clerk for years and then went on to work as Office Manager for her husband, Ray Dankosky; State Farm Insurance Agent until they retired . She enjoyed golfing, gardening, painting, crafts and hosting many family gatherings. She was involved in Girls Scouts of America and Cheerleading Coach for Pop Warner.
Marilyn is survived by her children Denis (Karen) Dankosky of Cranford, NJ; Sharon (Dean) Carper of Bushkill, Pa; Janet (Rick) Hayes of Foxfield, Colorado; grandchildren Teresa (Conor) Mahoney, Sara (Paul) Dowd, Marissa Dankosky, Jan Michael (Madeline) Caprino, Nick (Kristen) Caprino & Jesse (Chris) Doolittle; Andrew (Crystal) McFadden, Ricky and Alex Hayes; great grand children Haylee Caprino, Abigail & Mackenzie Mahoney, Emily & Katherine Dowd and Franco Caprino; nephews Lars & Curtis (Mittie) Rooney .
She is preceded in death by her husband, Ray, sister Alberta Rooney and parents Frank and Mary Maydock.
Memorial donations may be made to American Heart Association (www.heart.org or Rheumatoid Arthritis Foundation (www.helpfightra.org).

Share Your Memory of
Marilyn