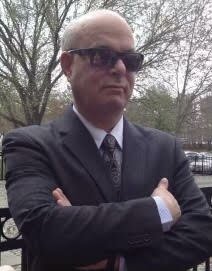 Memorial Gathering
5:00 pm - 7:00 pm
Tuesday, May 24, 2022
Gallaway & Crane Funeral Home
101 South Finley Avenue
Basking Ridge, New Jersey, United States

Get Directions
Obituary of William M Sanders
William (Bill) Michael Sanders 9/22/52-5/12/22.
Bill was born in Elizabeth, N.J. He had a booming voice and an equally resounding and hearty laugh. Bill delighted in his family and grandchildren. He enjoyed teaching his four granddaughters how to grow herbs and vegetables and picking them once ripe. After raising his son James, an Executive Chef, daughters Brittany, an attorney and Erin a kindergarten teacher, with his wife Merrill in Mountainside N.J. Bill and Merrill relocated to Bernardsville N.J. and most recently to Cheshire, CT.
Bill co-founded a brake and clutch manufacturing business in 1990, where he spent his career until recently. He also served on the board of Union County Chamber of Commerce as well as the board of Sarah Care, an adult day care facility. Following his childhood passion for horseback riding, Bill volunteered at the Lord Sterling Horse Stables in Basking Ridge, NJ as a horse handler for the Equine Assisted Therapy Riding Program (TRAILS). Encouraged by many to utilize his "radio voice," Bill turned it into a hobby and auditioned for voice-overs, in 2014 lending it to Super Bowl XLLVII welcoming arena and business training videos.
Bill was an avid historian and true patriot. Bill's passion for history was kicked into high gear when he attended a back-to-school night at his daughter's middle school. Glancing around, he was dismayed to discover no photos of our founding father, George Washington. Once looking into his daughter's history books, Bill was further distressed to see that many historical events had been replaced with "pop culture."
Bill thought back to the framed portrait of George Washington that he acquired during one of his antiquing outings - a signed proof, line engraving of George Washington – and so began his mission to keep the history and teachings of George Washington alive.
In 1998, Bill founded Portraits of Patriots, an initiative to place the portrait of George Washington back into schools. He had museum-quality reproductions of his original antique line engraving created and with the backing of Governor Christie Todd-Whitman and the New Jersey senate, began to educate our legislators about what was happening in the schools. Although the senate bill ultimately did not make it through the house, Bill remained undeterred, instead taking his campaign to the grassroots of local communities.
One of his most memorable moments was in 1999, when he and his family were invited by Sir Phillip Goodheart, a member of the British Parliament, to present a portrait to Sulgrave Manor, George Washington's ancestral home in England.
Following 9/11 when a wave of patriotism swept the nation, Bill's project took flight. He was featured in USA Today as well as Asahi Shimbun, a respected Japanese newspaper; he also appeared on Hannity and Combs and Fox News Live, with Rita Cosby and on numerous radio broadcasts where he garnered the attention of The Mount Vernon Ladies Association, the group who maintains George Washington's boyhood home in Mount Vernon. Together they joined forces to keep the history and the teachings of George Washington in the forefront.
Bill was honored to receive recognition by the Texas Chapter of The Daughters of the American Revolution, as well as a nomination for the DAR Presidential Medal of Honor.
Perhaps his proudest moment was on June 28, 2006, when he walked across the stage at Constitutional Hall in Washington, DC to receive the DAR Medal of Honor for his "efforts to inspire patriotism with his campaign to hang portraits of George Washington in all of the nation's schools." In 2011, Bill was appointed by New Jersey Governor Christ Christie to the Historic Sites Committee, where he served in many capacities until he moved in 2021.
Currently, over 500 schools and municipal areas today display his Portrait of Patriots line engraving of George Washington.
Bill is survived by his wife, Merrill Sanders of Cheshire; his beloved daughters, Brittany Delieto and her husband, Angelo of Cheshire, and Erin Dougherty and her husband, Christopher of North Plainfield, NJ. He also leaves his cherished grandchildren, Alessandra, Isla, Annabelle and Charlotte; and his brother, Walter Sanders and his wife, Joanie of Morro Bay, CA. Bill was predeceased by his son, James Sanders; and his brother, Wayne Sanders.
Bill would want to be remembered as a patriot who loved his country and fiercely loved his family.
Bill's Memorial Service will be held on Tuesday, May 24, 2022 from 5PM until 7PM at the Gallaway & Crane Funeral Home, 101 South Finley Ave., Basking Ridge, NJ. Please bring your best "Bill" story! In lieu of flowers, Contributions in Bill's name can be made to the ALS Association of Connecticut Chapter, 4 Oxford Road, Unit E4, Milford, CT. 06460.

Share Your Memory of
William