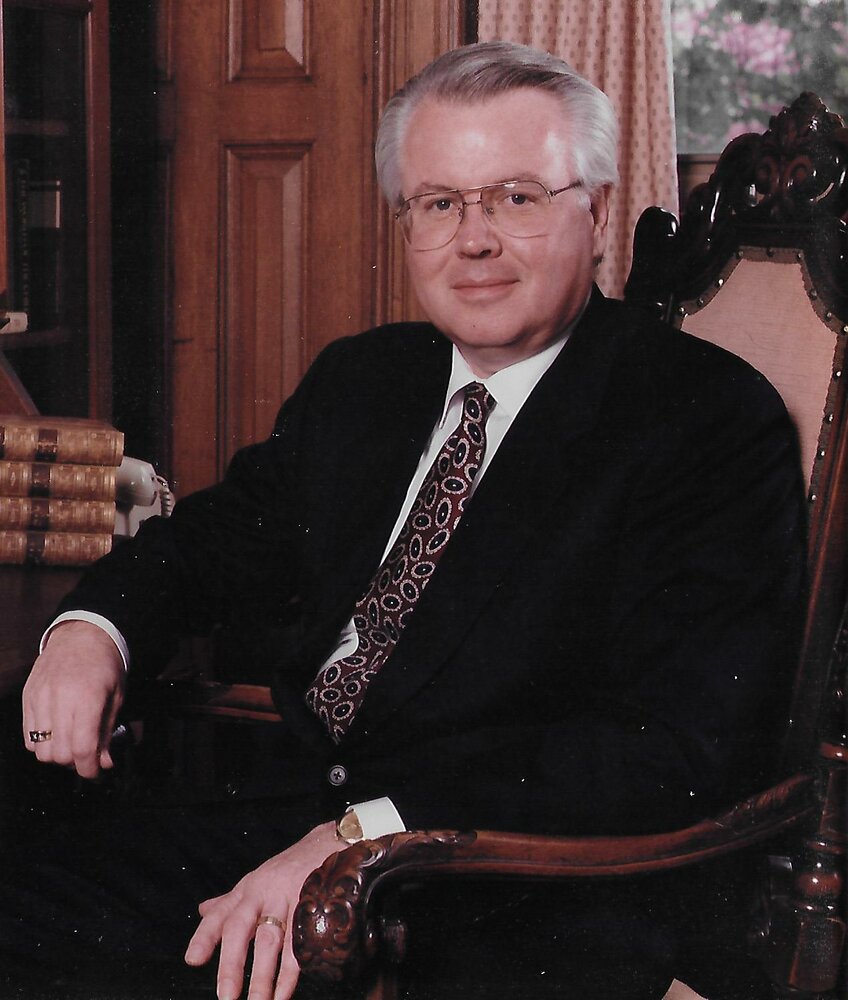 Visitation
2:00 pm - 5:00 pm
Friday, May 20, 2022
Gallaway & Crane Funeral Home
101 South Finley Avenue
Basking Ridge, New Jersey, United States
Funeral Mass
10:00 am - 11:00 am
Saturday, May 21, 2022
Church of Our Lady of Perpetual Help
Seney Drive
Bernardsville, New Jersey, United States
Entombment
11:15 am - 11:30 am
Saturday, May 21, 2022
Holy Cross Cemetery
Mt. Airy Rd.
Basking Ridge, New Jersey, United States
Obituary of Kurt T Borowsky
Live Stream: https://us02web.zoom.us/j/86298268091?pwd=8E7rhpwHd8-XZEcTcru_xj6DJNZX7n.1
Meeting ID: 862 9826 8091
Passcode: 576971
Kurt Thomas Borowsky, devoted husband, father, grandfather, friend, Catholic and consummate business professional passed into the open arms of God and his beautiful wife, Betsy, on May 13th. He was surrounded by family and loved ones including Nona, Lela and Nino, the aids who provided so much comfort and support to him in his final stage.

Kurt was born in Orange, New Jersey to Kurt Wilhelm and Mary Agnes on December 30, 1938. He and his younger brother, Eric, spent their early years there followed by life on a family farm in Old Bridge, NJ living with their Aunt Martha and Uncle Ernest and 8 children. He graduated from Matawan High School and then secured his Bachelor of Science degree in Business Administration from Seton Hall University.

Two very important developments took place for Kurt while attending Seton Hall. He met his beautiful wife, Betsy, at a school dance, and was a member of the Reserved Officer Training Corp which led him to a distinguished term as a Paratrooper and Ranger in the United States Army. These two events shaped with whom, where and how he would live the rest of his life.

Following Kurt and Betsy's graduations and marriage in 1962, they moved to Germany for the duration of his military service. He was a First Lieutenant and served as Motor Officer of an Infantry Battalion stationed in West Berlin which included responsibilities for coordinating troop convoys between West Berlin and West Germany.

They began their family there with the birth of their eldest son Kurt and daughter Irene. Upon return to the United States in 1964 he began his professional career in Newark, NJ at Price Waterhouse & Co. (PWC) Soon they added sons Patrick and Christopher to their family.

Kurt has earned a reputation as a leader, visionary and principled man during his versatile business career. Using his talent, initiative and business acumen, he has taken risks to achieve success in several fields including accounting, real estate and financial management.

While at PWC he became a Certified Public Accountant and developed many professional relationships which morphed into long and significant personal relationships. These relationships led to a migration from the Garden State to Florida after joining Metrocare, Inc., a publicly owned company that owned and operated nursing homes around the United States as well as real estate development organizations in Florida.

In 1976 he ventured on his own and founded Borowsky, Cronin and Co., a certified public accounting firm in Florida. He served as president of the firm until 1984 when he became president of The Regency Organization, a Florida real estate development company that developed and sold retirement communities.

He headed back north in 1987 to become Vice Chairman of Harding Service Corporation, a management firm affiliated with Wesray Capital Corporation. And in 1991 became Chairman of Van Beuren Management which provided financial management and other administrative services to private investors and other entities.

In holding close relationships he held dear, he served as a member of the Board of Regents of Seton Hall University from 1983 to 2010 and was Chairman of the Board for seven years. He was dedicated to help carrying on the mission of Catholic higher education. In 1996, Seton Hall's Center for Leadership Studies and the Alumni Council of the Stillman School of Business honored him with its first Annual Leadership Award. In 2002, in recognition of his outstanding lifetime achievements and his commitment to the values and vision of the University, he was given the Alumni Association's highest honor, the Many Are One Most Distinguished Alumnus Award.

He was previously a Trustee of THE NJN Foundation, a board member of The Princess House as well as a number of other public and privately owned firms. He was a member of the Military Order of Malta, and ardent supporter of a variety of religious, business, educational, philanthropic and civic initiatives chosen for their values in keeping with his own. Recently, he was a member of the 21 Club, a group of prominent regional esteemed business professionals with whom he highly regarded and maintained good relationships with until his passing.

Upon Kurt and Betsy's return to New Jersey they added another son, Chris Parker to their family. He brought great joy and comfort to Kurt.
Kurt is survived by his son Kurt, and daughter in law Rose and their three children, Christine, Nicole and Victoria; his son Patrick and his love Sandi Federico and her two children Jenna and Joseph, his son Christopher and daughter in law Ellie and their son, Brendan, his daughter Irene and son in law David Schuh and their son Ryan and son Chris Parker. He is also survived by his brother Eric and his wife Betty and their three children Lisa, Kristen and Todd and their respective families; his cousins June Murphy, Cecelia McKeever, and Frank Borowsky and family as well as other extended Borowsky family members in New Jersey and throughout the country.

Equally important to Kurt were relationships that he formed beyond family in his business and extracurricular life. Those individuals, who know who they are, have maintained connections with him as he advanced through his struggle with a debilitating disease and for that he was honored and grateful.
Visitation will be held at Gallaway and Crane Funeral Home, 101 S. Finley Avenue, Basking Ridge on Friday, May 20th 2022 from 2-5 p.m. The Mass of Christian Burial will take place at Our Lady of Perpetual Help Church in Bernardsville on Saturday, May 21st at 10:00 a.m. followed by a service at Holy Cross Cemetery. For further information, or to leave an online condolence message please visit www.gofuneralhome.com

Gifts may be made directed to the PICK Foundation Memorial Scholarship Fund at Seton Hall University, by sending a check to Seton Hall, 457 Centre St., South Orange NJ 07079 or made online at Advancement.SHU.edu. Questions, please call Advancement Services at 973.378.9800 or email advancement@shu.edu.

And/or the Michael J. Fox Foundation. The Michael J. Fox Foundation for Parkinson's Research offers donors the opportunity to give in memory or tribute by selecting the "Donate in Tribute" form on our online donation page at michaeljfox.org/donate, calling our Donor Services team at 800-708-7644, or by mailing a donation to The Michael J. Fox Foundation at Grand Central Station, PO Box 4777, New York, NY 10163. Contributors are then given the option of notifying the family of their honoree of their donation, by either mail or email, should they choose. https://www.michaeljfox.org/donate
Share Your Memory of
Kurt