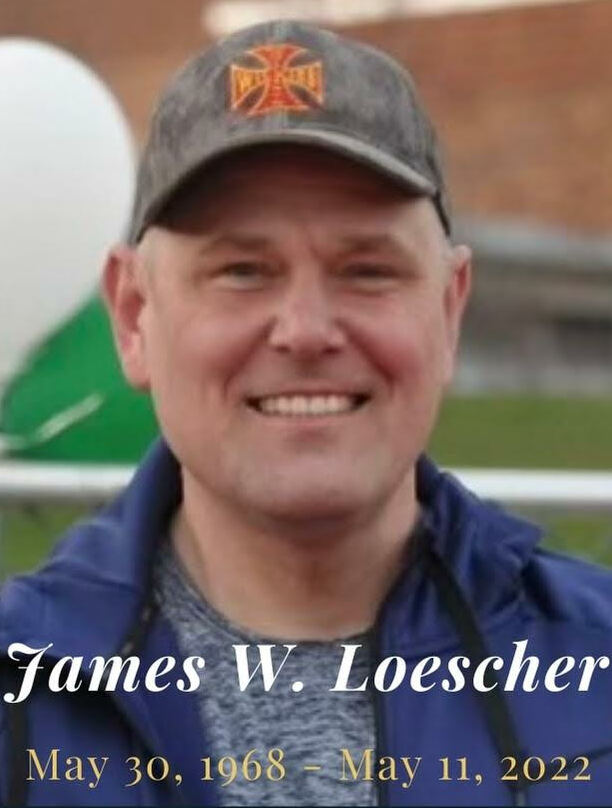 Obituary of James "Jayme" W Loescher
It is with deep sorrow that we announce the passing of James W. Loescher, on Wednesday, May 11, 2022. He is survived by his twin brother J. E. (Rosemarie), Carrie (John) Ramacca, Kristan Loescher and Kevin (Hallie) Jayme was born in Washington D.C. He was a Basking Ridge resident for 27 years, where he resided with his wife Erin M. Loescher and daughter Philomena A. Loescher.
Jayme was always a father first. He was very active in the T3 Travel lacrosse program to support his daughters passion for competitive Lacrosse. He owned and operated James Loescher Contracting for 35 years. He loved a good cigar but more so he loved to use his experience as a chef to bring those he loved together. You could find him home, on a Friday night, teaching his daughter how to make home made stuffed ravioli's with her friends. Everyone felt the love of James cooking, in every bite and the local vets benefited from his lack of quantity control. The friends and family in his life knew him to be loyal, with a brilliant quick wit, generous almost to a fault, stubborn but gentle. He had an ability to forgive easily and come back loving. He left an indelible imprint on many hearts. Those that loved him knew he would do what ever was possible to stand by them in their time of need. Even if that meant putting his own needs aside.
Visitation will be held for Jayme on Wednesday, May 18, 2022 from 2-4 & 6-8pm at Gallaway & Crane Funeral Home, 101 S. Finley Ave, Basking Ridge, NJ 07920. Funeral Mass will be held on Thursday, May 19, 2022, 10am at St. James Church, 184 S. Finley Ave, Basking Ridge, NJ 07920. Burial will follow at St. Bernards Cemetery, Bernardsville. For further information, or to leave an online condolence message please visit www.gcfuneralhome.com. In lieu of flowers please consider donating to GoFundMe at https://gofund.me/9eb4bdf5 from which 100% of the donations will go directly to Jayme's daughter, Philomena Loescher, for her to continue her education.

COPY AND PASTE LINK IN SEARCH BAR: https://gofund.me/9eb4bdf5
Share Your Memory of
James "Jayme"