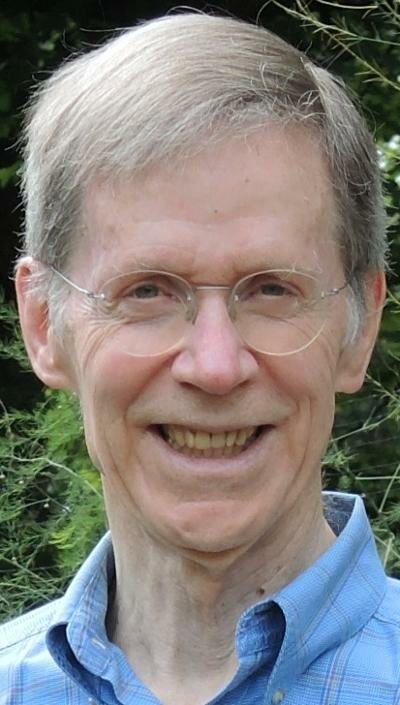 Obituary of Edward J English
Edward J. English, 83, of Bernardsville, passed away on May 2, 2022. After a varied and enriching
career in filmmaking and marketing, he became a stalwart volunteer in Bernardsville, including
managing the Bernardsville Farmers' Market for over a decade.

Ed was born in the Bronx, NY. He graduated from Bronx High School of Science, and then City College
of New York. He earned a masters from New York University, and later an MBA at St. Joseph's
University.

Ed's early career focused on filmmaking. He worked on documentary films for the NYC Dept. of
Corrections and for WNYC, and produced and directed his own films like "The Fugs," "Sun Ra," and
"The Family Fallout Shelter," which won a Screen Director's Guild Award in 1962. As an educational
filmmaker at Yale University, he was cameraman and editor of the famed film "Obedience," which
documented an experiment by social psychologist Stanley Milgram.

He then worked for the award-winning children's film company Weston Woods Studios, creating
ground-breaking enrichment programs for libraries and classrooms. He refined the iconographic
technique to add motion to still photos (pre-computers and Ken Burns).

Following Weston Woods, he worked at a small film company, Aegis Productions, where he produced
and directed creative programs and advertisements for a broad range of clients from AT&T to the
United Nations. Through these projects, he worked with celebrities like Kareem Abdul-Jabbar and
Peggy Fleming.

The last twenty years of his professional career were spent at Merck & Co., where he worked on
product launches and marketing efforts for the pharmaceuticals Singulair, Fosamax, and Proscar.
Although he thought he'd never leave NYC, the family moved to Bernardsville in 1991, and he was then
able to fully cultivate his passion for gardening, which had begun with some tomatoes on his terrace in
the city. Few things made him happier than eating a meal freshly picked from the family's backyard
vegetable garden.

After retiring, Ed became a super volunteer in Bernardsville. He served on the Board of Adjustment,
the Community Emergency Response Team (CERT), the Green Team, the Shade Tree Committee, and
the Open Space Advisory Committee. He was also an active volunteer for the Bernardsville Library
Foundation and the Friends of the Bernardsville Library and used his filmmaking background to help
publicize community events with short videos and photos. But his greatest efforts were spent on the
Bernardsville Farmers' Market, which he managed, marketed, and significantly expanded over a
decade. It has become a fixture and destination in Bernardsville, open on Saturdays through most of
the year.

Ed is survived by Madelyn, his wife of 40 years; two sons, Andrew and Eric of Washington, DC; and a
grandson Theo (whom he loved to entertain with a hearty rendition of "The Wheels on the Bus"). He is
also survived by his brother Frank of New York City.
A celebration of his life will be held at a later date. For further information, or to leave an online condolence message please visit www.gcfuneralhome.com
Share Your Memory of
Edward