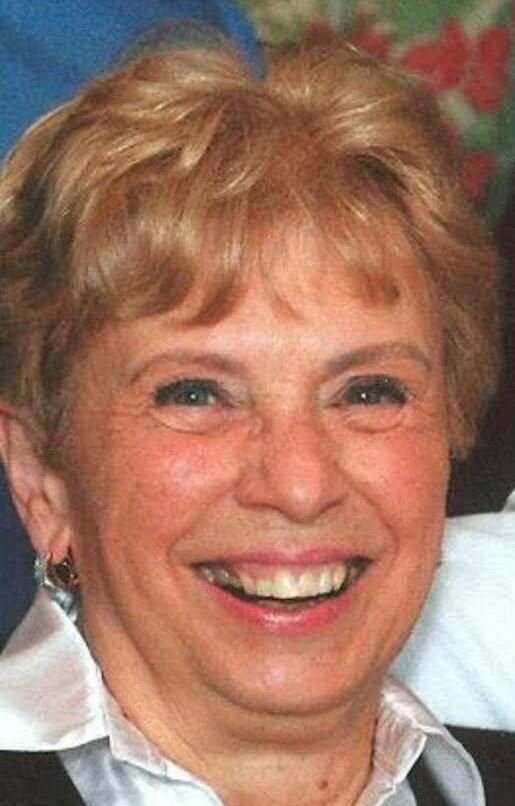 Obituary of Linda R Aul
Linda R. Aul passed away peacefully on Tuesday April 26, 2022 due to a long illness of COPD and Lung Cancer. She was born September 18, 1938 to Edward and Mary Hyde. Linda graduated Hillside High School and went on to marry her husband of 62 years, David C. Aul.
Devoted wife, mother, and grandmother, she dedicated her life to raising her family. Linda was involved in many extracurricular activities with her children including girl scouts and boy scouts.
Linda was very active in her life. She enjoyed making fresh jam from home grown grapes and canning the many vegetables from the family garden. Linda was active in a bowling league for many years. She loved boating and vacationing down at Stone Harbor with family and friends. Linda was artistic as well, making clothes for her son and daughter and making stained glass lamps and decorations.
Linda was very involved in St. Mark's Episcopal Church for almost 60 years. She was involved with serving the homeless, many rummage sales, and anything else that she could do for the church and the parishioners. Linda leaves behind many dear friends of St. Mark's who have done so very much to help her and her family during her illness.
Linda will be missed deeply by her friends and family especially her husband David, her two children; Kenneth Aul and his wife Wendy and Deryl O'Brien and her husband Peter, her grandchildren; Ryan, Courtney (and fiance Dominick), and Sean Aul and William and Lindsey O'Brien, her sister in laws; Joan Hyde, Sandra Burton, and Selma Penley, and many nieces and nephews. Linda was predeceased by her loving brother Edward (Sonny) Hyde.
There will be a Memorial Service at St. Mark's Episcopal Church in Basking Ridge on Wednesday May 4th at 11:30am. In liu of flowers, donations can be made to St. Mark's Episcopal Church in Basking Ridge, NJ in memory of Linda R. Aul.
Share Your Memory of
Linda