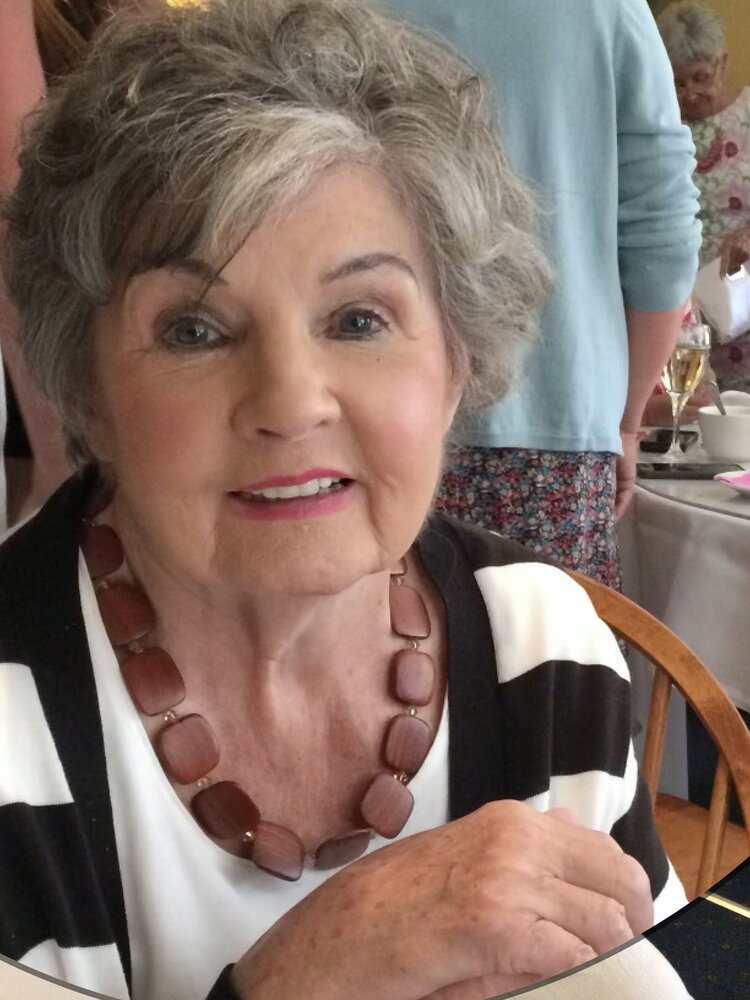 Obituary of Cecelia Lynch
Cecelia Donahoe Lynch,
Born September 25, 1932 in Boston Massachusetts to Josephine Fleming Donahoe and John Henry Donahoe, died at home with her loving family by her side.
Cecelia was raised in Dorchester Massachusetts and attended Cardinal Cushing High School and , briefly, Boston College. St. Peter's Church, in Dorchester, was her neighborhood church and that is where she first saw her husband Robert. Still in her teens, she fell quickly in love with his good looks, perfect teeth, and unique disposition. Upon seeing him smile, all she wanted to do was marry him and raise a large family. She was an idealistic romantic with big ideas and dreams. Robert felt the same way about her and after a few years of courtship they wed and proceeded to have a large family, as many Irish Catholic's did in those days. Robert died in 1997 on Cape Cod where they had a home. They both enjoyed the beauty and style of Cape Cod architecture, sea and sky. Cecelia worked for AT&T for many years and provided for her family when the dreams she had with Robert changed. She learned to be a very hard working woman and taught all of her children the importance of hard work and discipline. Cecelia leaves behind many adoring children: Roberta, John, Kathy, Tara, Gerard, and Cecelia. Her grand children, too many to name, also enjoyed her unique sense of humor and strong mercurial character. She was truly saddened by the fact that she would never live long enough to meet her new great grand children but she did demand to see their pictures daily. Cecelia was a strong believer in Jesus Christ and this fact provided her much comfort through her very dynamic life, especially having to endure the loss of three beloved children; Marion, Ellen , and Lenore. Cecelia Josephine Donahoe Lynch , daughter, sister, wife, mother, grandmother, great grandmother, Aunt, and friend will always be loved and remembered by those who knew her. She had a fantastic sense of humor and held very strong opinions that she never swayed from. She was a force. She loved the United States of America and was an avid reader of world history and news. She wanted everyone to help each other get through life. She was not a fan of the world's current behaviors. She was worried for the world and wanted citizens to engage in their local governments. Cecelia Donahoe Lynch was a person who tried very very hard to be good and she will always be missed by those who loved her.
Share Your Memory of
Cecelia