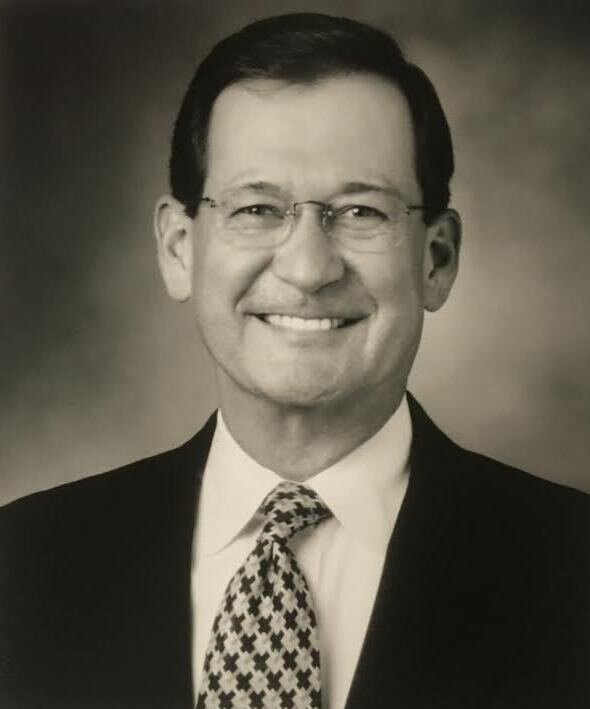 Obituary of David Michael Olivier
Please share a memory of David to include in a keepsake book for family and friends.
It is with great sadness that the family of David Michael Olivier announces his passing on January 27, 2022 at Fellowship Senior Living in Basking Ridge, New Jersey. He was born on June 21, 1943 in San Francisco, CA to John L. Olivier and Maxine (McGrail) Whinnery. David was raised in The Avenues neighborhood of San Francisco, then moved north to the resort community of Clearlake, CA for his high school years, graduating from Lower Lake High School in 1961. He received a basketball scholarship to the University of San Francisco where he earned his undergraduate degree in 1965. In 1966, he received his MBA from the University of California at Berkeley. He completed the Advanced Management Program at Harvard University in 1979. In 1967, David began his career with the Brunswick Corporation in Chicago, IL He remained with Brunswick until 1982 when the division in which he was employed was acquired by American Home Products (AHP). He spent the next 20 years with AHP. At the time of his retirement in 2002, David was Senior Vice-President of American Home Products with responsibility for worldwide consumer products and corporate advertising and promotion. David met his wife Martha (Bernacchi) in the summer of 1966 when he was an intern for Brunswick and she was a secretary. They married on July 26, 1969. In 2015, after corporate relocations from Chicago, Il to Los Angeles, CA, to St. Louis, MO, to Philadelphia, PA, to Madison, NJ, they chose to move to New York as their final chapter. Among his many attributes, David will long be remembered for his unique and hilarious sense of humor, his caring for and generosity to his and Martha's families, the warmest of smiles, and his love of all sports. While David remained true to his Bay Area roots as a lifelong 49ers fan, in later years, he came to love the New York Yankees. David's true passion was college basketball, and March Madness was his favorite time of the year. He also enjoyed golf as a participant, as well as a spectator. He was a founding member of the Hamilton Farm Golf Club in Gladstone, NJ, and a three-decade member of Buck Hill Golf Club in Buck Hill Falls, PA. In addition to his devoted wife Martha, David is survived by his loving son Christian and his wife Catherine of Atlanta, GA; their sons Charles, Morgan, and Rhys; and "favorite" daughter Erin Bacon and her husband Shaun of Lansdale, PA. He is also survived by two caring brothers Bruce Olivier and his wife Pam of La Quinta, CA, and William Stelter and his wife Lisa of Plano, TX. He was loved by his late mother-in-law Geraldine Bernacchi of Basking Ridge, NJ, and sisters-in-law Mary Catherine McMahon and her husband Daniel of Dayton, MD, and Gerrie Pretzel and her wife Vicki Haiduk of Richardson, TX. David was also uncle to 13 nieces and nephews. In addition to his parents, David was predeceased by his older brother Paul, formerly of Scottsdale, AZ. David's family would like to thank the many wonderful people at Fellowship Senior Living who cared for David with love. In particular, we wish God's blessings on the Memory Care staff. Private arrangements are being handled for the family by Gallaway and Crane Funeral Home, Basking Ridge, NJ (908) 766-0250. There will be a celebration of David's life at a later date. For further information, or to leave an online condolence message please visit www.gcfuneralhome.com Those who wish to remember David in a special way may make gifts in his memory to the charity of your choice.
Share Your Memory of
David