101 South Finley Ave., Basking Ridge, NJ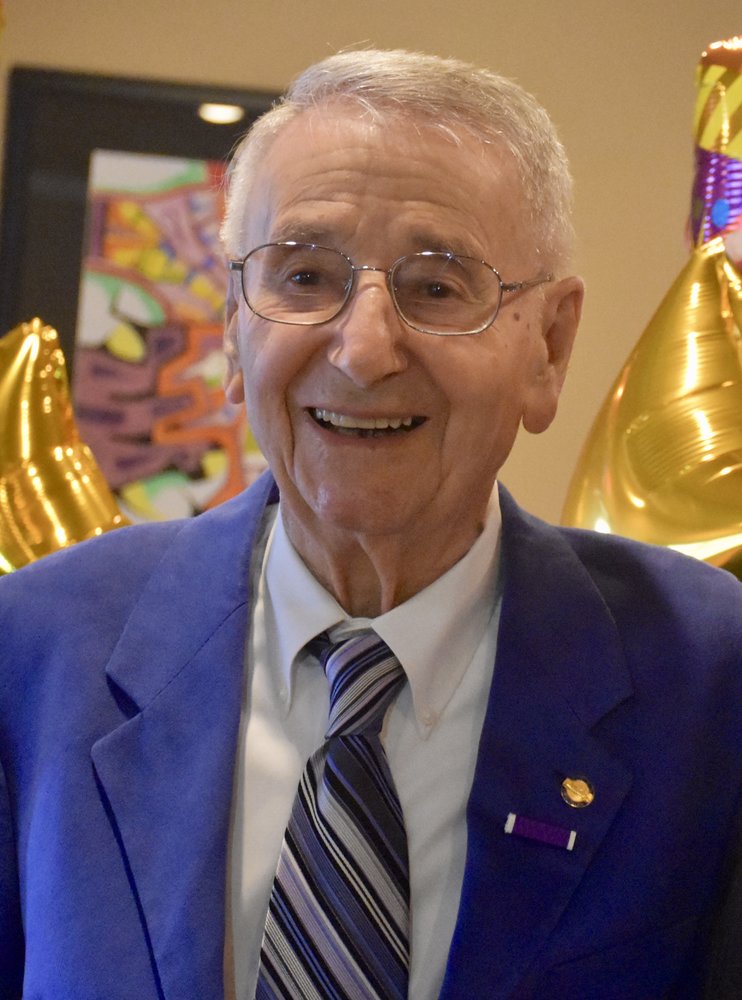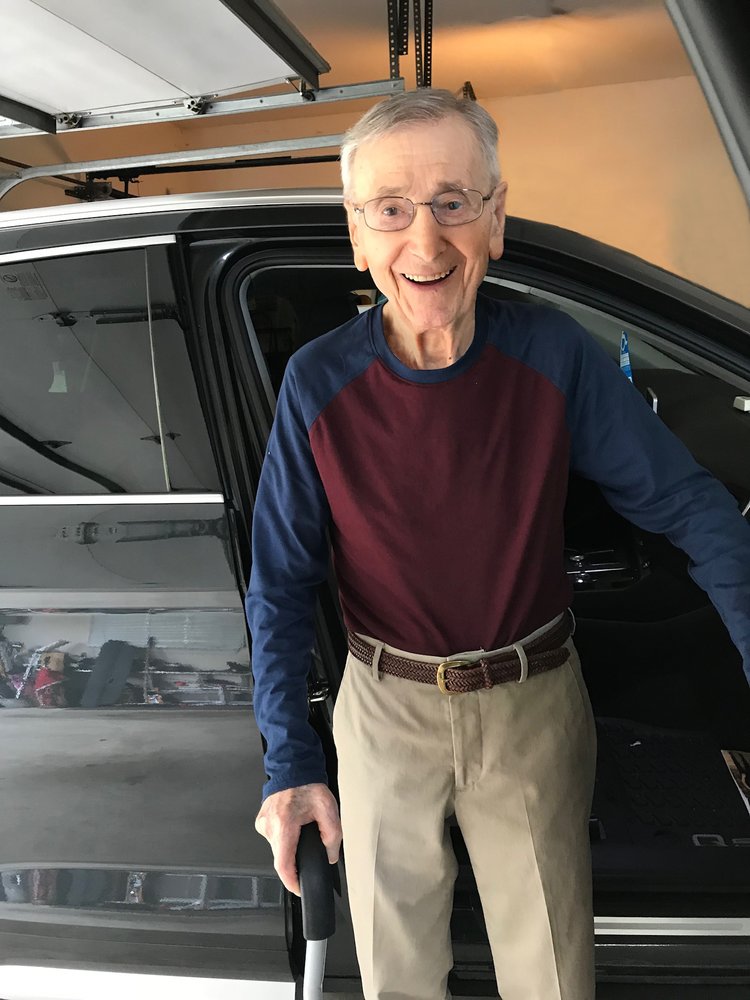 In Memory of
Michael DeCicco
1921 - 2019
Obituary of Michael DeCicco
On Friday, January 25, 2019, Michael DeCicco, loving husband, father, and grandfather, passed away at the age of 97.
Michael was born on October 2, 1921 in Raritan, New Jersey to James and Lena DeCicco. He enlisted in the Navy in 1940 and became a Chief Boatswain Mate. He served throughout the Pacific theatre for the duration of the war until 1946. While setting up for Sunday mass aboard the USS Helena, he survived the attack on Pearl Harbor. Michael also received the Purple Heart when in 1943 the Helena was torpedoed and sunk in the Kula Gulf. Badly burned, Michael spent over 4 hours in the ocean awaiting rescue. He was also present in Tokyo Bay September 1945 at the signing of surrender to the Allied Nations by the Japanese. Michael received many other accommodations including the Victory Medal and Good Conduct Medal.
Michael married Michelina Siracusa in 1955 and raised two beautiful children, John and Michelle. He became a tile contractor shortly after the war and founded Flemington Tile Supply Inc. in 1964, which is still operated by his family today. Michael was an avid golfer and was a member at Raritan Valley Country Club for over 30 years. He greatly enjoyed his time there playing golf and gin with his dear friends. He was a gentle and religious soul and was an active parishioner of Saint James Roman Catholic Church.
Michael was preceded in death by his wife Mickey, his son John, and his sister Mildred. He is survived by his daughter Michelle, son-in-law Robert, his three grandchildren Nicole, Johnathan, and Michael. Also surviving are his sister Phyllis, brother Anthony and sister-in-law Pat, brother Jim and sister-in-law Shirley. Michael also has many nieces, nephews, cousins, and friends who he loved dearly.
Visitation will be held at Gallaway & Crane Funeral Home, 101 S Finley Ave, Basking Ridge, NJ on Monday January 28, 2019 from 2:00-4:00 pm and 6:00-8:00 pm. Funeral Mass will be held on Tuesday, January 29, 2019 at St. James Church, 184 S. Finley Ave, Basking Ridge, NJ at 11:00 am. For further information, or to leave an online condolence message for the family please visit www.gcfuneralhome.com
Share Your Memory of
Michael
101 South Finley Ave
Basking Ridge, NJ 07920
(908)766-0250