101 South Finley Ave., Basking Ridge, NJ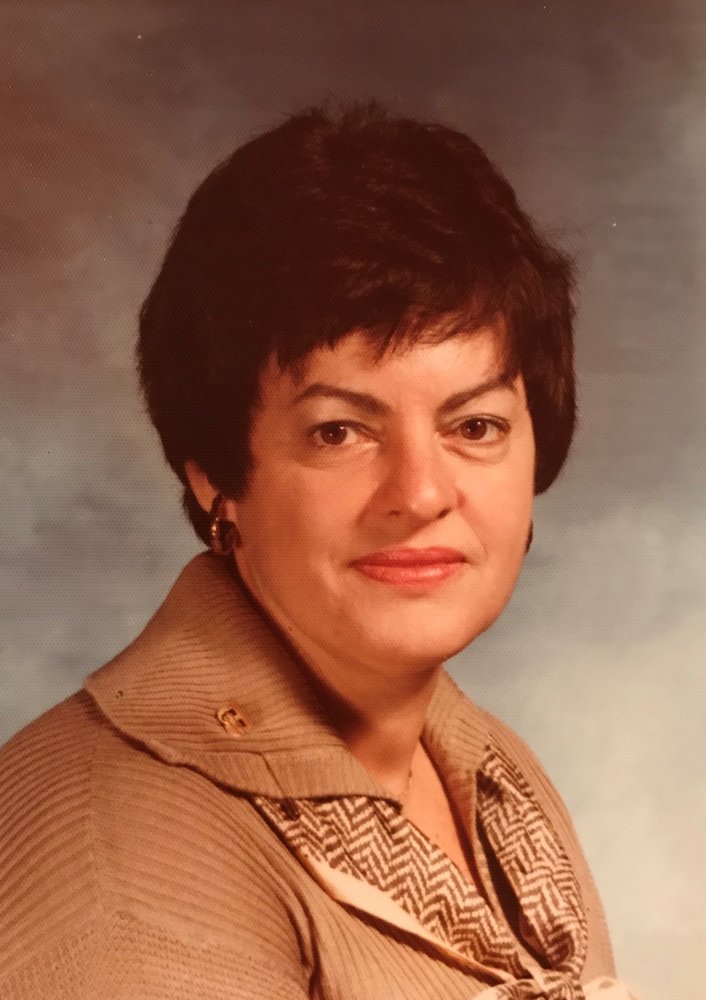 In Memory of
Betty Frino
1933 - 2018
Obituary of Betty Frino
BETTY FRINO (1933-2018)
Loved By All
Once you met Betty Frino, you could never forget her. Her life was framed by the immense love she had for her family and friends, neighbors and colleagues, extended family and most every clerk, hairdresser and physician she ever knew.
The second of four children, her family included her brother Joe and sisters Julie and Phyllis, born in Newark, NJ to Anthony and Antonetta Calamusa.
She graduated from Kean College (then called Newark State Teachers College) in 1954 to fulfill her dream of impacting young lives through education. After a teaching position in Belleville, she secured work at 14th Ave School in Newark before beginning a 30 year engagement teaching 1st grade at Battle Hill School in Union, where she was named Teacher Of The Year in 1992.
There, she developed strong relationships with students, parents and her fellow faculty members.
A beloved teacher, Betty was ahead of her time, receiving a national validation award for her contribution to the development of the Pollution Control Education Center.
The greatest love of Betty's life was her husband of 45 years, Ernest Frino, or, as she referred to him, "my Ernie."
In 1954, Betty and Ernie married upon his return from two years of service in the U.S. Army, stationed in Korea.
Betty famously told their love story: they met on the first day of college and according to her, it was love at first sight.
After two years of marriage, Betty and Ernie welcomed their daughter, Marla, into the world. Marla and her husband, Lou, have three children, whom Betty adored: grandson Scott and wife Ashley, grandson Gregory and wife Dana, granddaughter Sarah, and great-granddaughter Kennedy. An ever-proud grandmother, Betty was a warm, steady, loving presence in her grandchildren's lives.
Throughout much of her life, Betty lived on Meeker Road in Union Township, and, in her retirement years, in Basking Ridge. In both neighborhoods, Betty was a vibrant part of the community, and made lifelong friendships. An active participant in many organizations, she was a proud member of St. James Church Rosary Society and the St. Joachim & Anne Society in Basking Ridge. She also took part in activities with the Red Hat Rascals of Somerset County and the Leisure Club of Somerset Hills. Betty donated to charities across the nation, in a life of tithing and generosity. St. Jude's Research Hospital was particularly close to her heart.
A birthday, holiday, or any event never passed without Betty sending a card or making a phone call to acknowledge it, making everyone feel special and important to her.
Betty was the picture of love, warmth, and generosity. Compassionate, thoughtful, and kind, Betty embodied what it means to be put others first.
She passed away, peacefully, at home, on Thursday, November 15, at the age of 85.
Although she is gone, the legacy of love she leaves behind will impact us all for decades to come.
Visitation will be Tuesday, November 27, 2018 from 6:00 - 8:00 PM; Wednesday, November 28, 2018 from 2:00 - 4:00 PM and from 6:00 - 8:00 PM at Gallaway & Crane Funeral Home, 101 S. Finley Ave., Basking Ridge, NJ. 07920
Funeral Mass will be held at St. James Catholic Church, 184 South Finley Ave., Basking Ridge, NJ 07920 at 10:00 AM on Thursday, November 29, 2018. Entombment will follow at Somerset Hills Memorial Park, Basking Ridge, NJ. For further information, or to light an online condolence candle for the family please visit www.gcfuneralhome.com
In lieu of flowers, donations may be made in Betty's memory to St. Jude Children's Research Hospital, 501 St. Jude Place, Memphis, TN 38105
Share Your Memory of
Betty
101 South Finley Ave
Basking Ridge, NJ 07920
(908)766-0250