101 South Finley Ave., Basking Ridge, NJ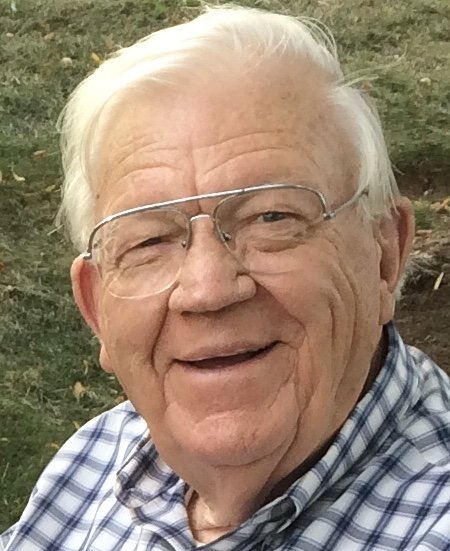 In Memory of
Fred F Stoddard
1927 - 2018
Memorial Service
1:30 pm
Friday, June 15, 2018
Fellowship Village
8000 Fellowship Road
Basking Ridge, New Jersey, United States
Due to construction, there is a temporary entrance next to the original front entrance. Follow the walkway under the awning into the building. The service is in the dining room.

Get Directions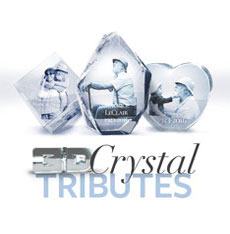 Order A Crystal Tribute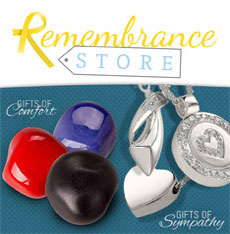 The Remembrance Store
Obituary of Fred Stoddard
Fox Stoddard -- devoted husband, father, grandfather, and friend -- died on May 31, 2018 at Fellowship Village in Basking Ridge NJ surrounded by his loving family. Fox believed deeply in the value of education and self-sufficiency. He was a problem solver and life-long learner, using his keen mind and skilled hands to improve the world around him. He was generous in his appreciation of others and in his service to the community. Fox was a man who lived his principles and served as a model to his family, his business associates, and his friends.
Fox was predeceased by his dear wife of 62 happy years, Elsie Stoddard; his parents, Hannis Ledbetter Stoddard, Sr. and Ruth Fox Stoddard; and his older brother, Hannis, Jr.
Fred Fox Stoddard was born in Clarksdale, a small farming town in the Mississippi delta, on March 7, 1927. His father worked as a cotton broker and served as a local politician. His mother was a librarian and would often say they lived "behind the magnolia curtain," in a unique historical cotton country of the deep south. Fox attended the Clarksdale public schools while working various jobs during the depression years. Following his high school graduation in 1945 at the age of 18, he enlisted in the US Army. He was commissioned a 2nd Lieutenant in the Corps of Engineers and served in Germany until 1947. He then attended Purdue University where he was very active in student affairs and graduated in 1951 with a Bachelor of Science degree in electrical engineering. He was elected into Eta Kappa Nu, the electrical engineers honor society. Fox was president of Triangle, a social fraternity of engineers, scientists, and architects and also served as president of the University Interfraternity Council. After graduation, he was immediately recalled to the Army and served as a 1st Lieutenant in Germany, assigned to an engineering combat battalion until 1953. Fox was not in combat, but was very proud of his military service and felt a deep honor in being among the veterans of WWII.
Fox met a beautiful young school teacher, Elsie Ruth Laier, in the fall of 1953 and they were married on July 9, 1955 in Buffalo, NY, Elsie's hometown. They raised five children – Paul, David, Ginny, Lynn, and Mark. Over the years, the family lived in Bergenfield, NJ, Little Falls, NJ, Washington, DC, Louisville, KY, Boston, MA, Thornwood, NY, and Franklin Lakes, NJ, finally settling in Basking Ridge where Fox and Elsie lived for 40 years. During the family's many moves, the children attended numerous public schools and were active in music, theater, and athletic programs. They enjoyed many family camping and skiing trips with friends. Elsie and Fox were active in church, local singing groups, and book groups. The family hosted international exchange students wherever they lived, creating life-long bonds. The Stoddards' most enduring exchange experience led Fox and Elsie to sponsor the Zlatar family's immigration to the United States from Yugoslavia and embrace them as family.
Fox had a very successful 34-year career with the Bell System, starting as a student engineer at AT&T Long Lines and retiring as a Vice President in 1987. During his tenure with the company he held management assignments with Long Lines and AT&T corporate headquarters in operations, engineering, sales, marketing, personnel, regulatory, and legal. AT&T sponsored him as a Sloan Fellow at the MIT School of Management, where he earned an MBA in 1960. Active in retirement, Fox helped create and teach a Harvard Business School course, developing a case on competition in the telephone industry monopoly. He consulted for several years in the U.S. and Australia on telecommunication issues.
Fox was also very active in community volunteer work. An engaged citizen, Fox was awarded the Millicent Fenwick Civic Award for contributing his time and talents to the YMCA, VNA, Solid Brass, and the Basking Ridge Presbyterian Church. In retirement, Fox enjoyed traveling with Elsie in their motorhome. They visited every state, many national parks and Canadian provinces, and all seven continents. They also enjoyed spending summers at their home on Lake Wallenpaupack, PA where they entertained family and friends for over 25 years and celebrated many family reunions, birthdays, and anniversaries. His grandchildren called him "GrandFox" and enjoyed fishing, swimming, and sailing at the lake house. Fox was also a member of the Paupack Sailing Club and enjoyed competitive sailboat racing. These life experiences – army service, university degrees, a diverse professional career, extensive travel and education, and community volunteering - all provided an enriched and expanded worldview far beyond the "magnolia curtain" of the Mississippi delta.
Fox will be remembered lovingly by his large family and many friends. He is survived by his five children and their spouses - Paul and Judith, David and Marj, Ginny and Bernard (deceased), Lynn and Chris, and Mark and Rachel; 12 grandchildren and spouses – Tim (Danielle), Adam, Ruth, Tyler, Dan, Sarah, Tannin (Ian), Philip, Amy (Jonathan), Ben, Stephen, and Zachary; one great grandchild - Ethan; and extended family – Snezana, Milan, Stasa (David, and son James), and Ivan Zlatar.
A service of remembrance and celebration will take place at Fellowship Village at 1:30 pm on Friday, June 15, 2018. For more information, visit Gallaway & Crane Funeral Home website, www.gcfuneralhome.com. In lieu of flowers, memorial gifts to the Somerset Hills YMCA, the VNA of Somerset Hills, the Basking Ridge Presbyterian Church Music Fund, or a charity of your choice would be appreciated.
Share Your Memory of
Fred
101 South Finley Ave
Basking Ridge, NJ 07920
(908)766-0250