101 South Finley Ave., Basking Ridge, NJ

9 Church Street, Bernardsville, NJ

Call Today

(908) 766-0250

(908-766-0155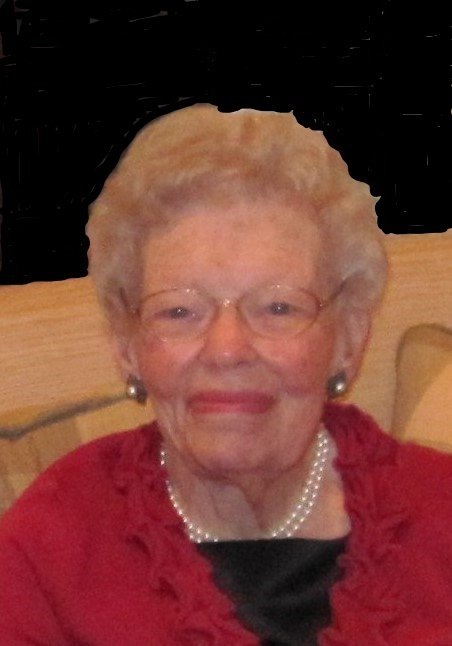 In Memory of
Margaret Nesbitt
1921 - 2018
Obituary of Margaret Nesbitt
Peggy Nesbitt, 97, died peacefully on May 5, 2018 at her home in Fellowship Village, Basking Ridge, NJ.
A memorial service will be held Saturday, May 12, 2018, 11 AM, at Basking Ridge Presbyterian Church Chapel, Basking Ridge, NJ. For further information, or to light an online condolence candle please visit www.gcfuneralhome.com
Peggy and her husband, Dick, who predeceased her in 2013, lived in Short Hills for 40 years before moving to to Fellowship Village, a retirement community, where she resided for 22 years.
Peggy was born and raised in Honolulu, Hawaii, a place she loved greatly! She graduated from Punahou School in Honolulu in 1938, Bradford College in Wellesley, MA in 1940 and Katherine Gibbs School in Boston in 1941. Following graduation she returned to her beloved Hawaii where she worked for Castle and Cooke, Ltd. She was living in Honolulu at the time of the attack on Pearl Harbor. It was there that she met her beloved Dick Nesbitt.
In 1944 Peggy returned to Cambridge, MA where she married Lt. Richard James Nesbitt, USN. She lived the wonderful life of a Navy wife, mother of three daughters, getting the family acclimated to a new "duty station" every three years, while meeting new and interesting challenges along the way.
In 1962 Dick retired to civilian life and they moved to Short Hills, NJ which became their home for 40 years. Peggy became involved in many organizations. She was President of Neighborhood Association of Millburn Township as well as President of The Short Hills Home Garden Club. She was on the Executive Boards of Township Beautification, Overlook Hospital Auxiliary, and Chair of the Visiting Nurse Service.
Peggy was a Real Estate Agent with Burgdorff Realtors in Short Hills for over 20 years having earned a place on their President's Council. She was also active in Chapter S, PEO in Short Hills of which she was honored for 60 years of service.
She was predeceased by her husband and daughter, Martha Moriarty.
She is survived by two daughters: Elizabeth Moldenhauer (Ted Lawson) and Mary Reichard (Douglas), six grandchildren: Emily Moriarty Flynn (John), Paige Moriarty, Chip Moldenhauer (Meridith Honey Moldenhauer), Brooke M. Mayne (Douglas), Kimberly Reichard Milton (Tim), Sam Reichard, and 10 Greatgrandchildren: Jack, Teddy, Pete and Molly Flynn, Grady and Hadley Moldenhauer, Charlie and Caroline Mayne and Maddie and Andrew Lopez.
In lieu of flowers, donations may be made to the following: Fellowship Village Senior Living Legacy Fund: FellowshipSeniorLiving.org/donate
PEO Foundation: PEOInternational.org/peo-foundation
Basking Ridge Presbyterian Church: brpc.org/donations-payments
9 Church St
Bernardsville, NJ 07924
(908)766-0155

101 South Finley Ave
Basking Ridge, NJ 07920
(908)766-0250