101 South Finley Ave., Basking Ridge, NJ

9 Church Street, Bernardsville, NJ

Call Today

(908) 766-0250

(908-766-0155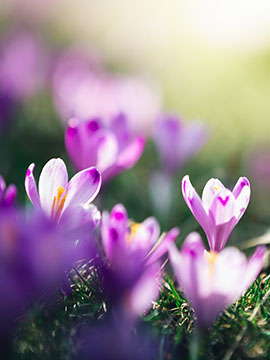 In Memory of
William P Herbert
1949 - 2018
Obituary of William Herbert
WILLIAM PRESTON HERBERT, JR.
William Preston Herbert, Jr., 68, from Ludlow, VT and Mont Tremblant, Canada, previously of Basking Ridge, NJ, passed away on Monday, April 23, 2018. Bill suffered a rare complication after a skiing accident on Whistler Mountain, Canada. He was born on June 14, 1949 in Ossining, NY, a son of the late William Sr. and Suzanne Herbert. He grew up in Briarcliff Manor, NY and graduated from SUNY Albany in 1971. He received his MBA from New York University in 1972. His professional career was spent in Fixed Income at Goldman Sachs from 1979-1998 and the last five years of his career he managed the Capital Markets desk at Fidelity Investments in Boston. After retiring in 2003, Bill was a mathematics instructor at Okemo Mountain school in Ludlow, VT for three years. Skiing was an important part of Bill's life and he took this passion one step further by becoming a Certified Professional Ski Instructor of America in 1995. Bill was a part time ski instructor at Okemo Mountain for the past 22 years.
Throughout his life, Bill consistently gave his time and resources to help others and to further causes that he found important. He spent many years involved with youth ministry and prison ministry. He also served on the finance committees for the Board of Trustees at Vermont Academy and the Brotherhood of Hope.
He is survived by his loving wife, Anne, of 46 years, his two sons and their spouses, Adam and Shuli, Jeremy and Julie, and his four grandchildren, Tali, Asher, Eli and Owen. Bill is also survived by his twin brother, Stephen (Suzanne), his sister Sally Sorel (Dany), his younger brother, Peter (Cindy), his beloved mother-in-law Luisa Catanese, his brother-in-law, Carmen Catanese (Barbara) and his five nieces, four nephews and their children.
He loved his family dearly and cherished being a good husband, father and grandfather. Bill touched many lives over the years and he treasured the friendships he made. His many passions included skiing, cycling, French studies, reading, and traveling. He found joy in the small things and took such pleasure in meeting people and having new adventures. Bill was a generous, honest, hard-working, kind and gentle man, and during his time on earth he lived his life fully.
Those wishing to express their sympathy may make a charitable contribution to the Foundation for Morristown Medical Center in memory of William Herbert (c/o the Foundation for Morristown Medical Center, 475 South Street, 1st Floor, Morristown, NJ 07960, or on line at www.f4mmc.org).
Memorial Mass will be held on Saturday, May 12, 2018, 11:00am at St. James Church, 184 S. Finley Ave, Basking Ridge, NJ 07920. For further information or to light an online condolence candle please visit www.gcfuneral.com. Donations can also be made to Lion's Gate Hospital Foundation in memory of William Herbert (on-line at www.lghfoundation.com; by phone at 604-984-5785 or by mail to: Lions Gate Hospital Foundation, 231 East 15th Street, North Vancouver, BC V7L 2L7).
9 Church St
Bernardsville, NJ 07924
(908)766-0155

101 South Finley Ave
Basking Ridge, NJ 07920
(908)766-0250