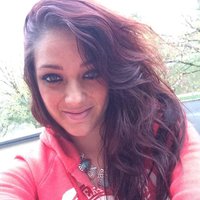 Katherine Scarlett Mara
Katherine Scarlett Mara Beloved Daughter and Sister, 28 A beautiful heart who touched many. Katherine Scarlett Mara of Basking Ridge passed away on Friday February 26, 2016. Katherine was born in Newark and lived in Basking Ridge, attended Ridge High School, received a Communications Degree from Rutgers University and worked for Merck Pharmaceuticals as an Event Planner.
Katherine is survived by her parents Carol and Michael Green, Robert and Christine Mara, her sister Kelly Ann Mara and her brother Robert Charles Mara. Visitation will be held at Gallaway and Crane Funeral Home, 101 South Finley Avenue, Basking Ridge, NJ on Tuesday March 1, 2016, from 4:00 to 7:00pm.
The Funeral Mass will be held on Wednesday, March 2, 2016, 10:00am at the Church of St. James, 184 South Finley Avenue, Basking Ridge.
For further information please contact Gallaway and Crane Funeral Home at (908) 766-0250, or to light an online condolence candle please visit our website at www.gcfuneralhome.com