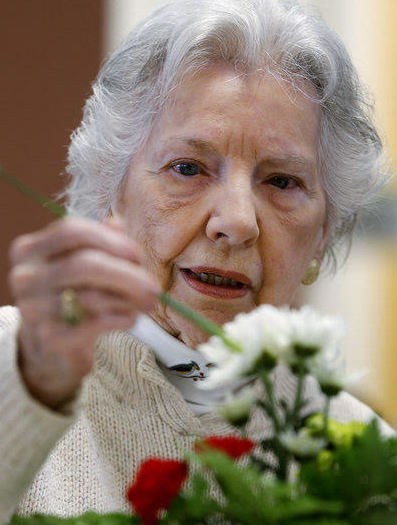 Geraldine Lewis
Geraldine Mary Lewis
June 1, 1927 - November 24, 2019

Geraldine Lewis (née Chenard), 92, of Bernardsville, NJ passed away peacefully in her sleep on November 24, 2019. Her kindness, curiosity, love, and abundant generosity will be sorely missed by her family, friends, and community.

"Gerry" was born on June 1, 1927 and was the daughter of the late James and Anna Chenard (née Dolan) of Union, NJ. A 60-year resident of Bernardsville, Gerry fell in love with the town and became an integral member of the community. She was a founding member of the Saints Joachim and Anne Society of The Church of Saint James in Basking Ridge, NJ and belonged to the Bernardsville Women's Club where she held several executive positions over the years. Her love of books and reading led her to volunteer at the School of Saint Elizabeth where she spent years as their librarian and as a regular substitute teacher. Always serving others, Gerry was a Girl Scout troop leader and planned lectures, charity events, and excursions for seniors in the community well into her nineties. She was also an adventurous traveler who visited countries throughout the Caribbean, Europe, and North Africa with her family. In her spare time, Gerry could be found knitting wool caps and blankets for babies at area hospitals, demonstrating her inimitable skills at bridge, or hosting gatherings for her children and grandchildren.

Gerry was predeceased by her husband, Charles. She is survived by her brother, James, four children (Peter, Thomas, Diane, and Jon), four sons and daughters in law, and eight loving grandchildren. A family memorial is planned. In lieu of flowers, please recognize the Visiting Nurse Association of Somerset Hills.