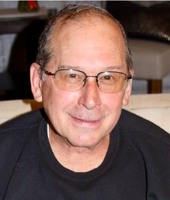 Richard Carlson
Richard J. Carlson, age 67, passed away on Monday May 13, at his home in Basking Ridge surrounded by his family. He was born on June 25, 1951 in Bayshore, Long Island to Theodore and Dorothy Carlson.
An avid reader, learner, always fun to be around, he made many friends and will be remembered fondly. He enjoyed coaching, trivia, quoting the Godfather, listening to the Beatles and watching the Yankees. He was an amazing husband, father and poppi to his four grandchildren.
He thoroughly enjoyed teaching at St Joan of Arc in Jackson Heights before leaving to work at AT&T for most of his career and, because he wanted to stay busy, worked as facilities manager at the YMCA striking up conversation with all that passed through.
He is survived by his wife Marilyn Carlson, siblings Barbara Randazzo, Ed Carlson, Debbie Gallo, son Evan and wife Kristin, son Eric and wife Danielle, and grandchildren Siena, Cole, Luca and Liam.
Visitation will be held on Thursday, May 16, 2019 at Gallaway and Crane Funeral Home, 101 S. Finley Ave, Basking Ridge, NJ from 2:00 - 4:00 pm & 6:00 - 8:00 pm. Funeral Service will be held on Friday, May 17, 2019, 1:30pm at the funeral home. Burial will be private for the family.
In lieu of flowers, please donate to your favorite charity, but only after bemoaning the cost of funeral flowers and, in general, all things these days.