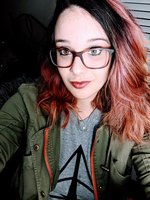 Kelly A Mara
Kelly Ann Mara, 30, passed away on Wednesday, February 6, 2019, leaving behind a multitude of loving family and friends. Kelly was born in Montclair and grew up in Basking Ridge, NJ, where she attended Ridge High School. Kelly went on to receive her bachelor's degree in English Literature from Rutgers University.
Kelly was quick witted with a sharp intellect and an engaging sense of humor, but it was her beautiful smile, contagious laughter, and big heart that won over her many friends and family. She was an avid reader, music lover, excellent swimmer, and movie buff who loved all animals (not just elephants!), especially her cats Lily and Moo. A pre-school teacher, she loved children and recognized the importance of early childhood education.
Kelly was loved by so many because she loved with her whole being.
Kelly was predeceased by her sister, Kate, is survived by her fiancé, Eric Wooster, their daughter Riley, her parents Carol and Michael Green, Robert and Christine Mara and her brother Robert Charles Mara and many extended family and friends.
Visitation will be held at Gallaway and Crane Funeral Home, 101 South Finley Avenue, Basking Ridge, NJ on Monday, February 11, 2019 from 5:00 to 8:00 pm.
Funeral Mass will be held on Tuesday, February 12, 2019, 10:00 am at the Church of St. James, 184 South Finley Avenue, Basking Ridge, NJ. For further information, or to light an online condolence message please visit www.gcfuneralhome.com.