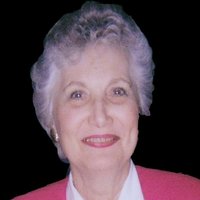 Alice Balashek
Alice E. Balashek, 97, beloved mother, grandmother, and great-grandmother, passed away at home on Tuesday, November 28, 2017. Alice was born in Kearney, N.J. and has lived in Millington, N.J. for the last 58 years. She worked at Prudential Insurance out of high school for seven years. After marriage she returned to work as a supervisor at Kemper Insurance for 22 years while raising 2 children. Alice began volunteering as a high school student at the school library and continued volunteering throughout her lifetime. She was a Friend of the Long Hill Library and served as a board member and volunteered for Literacy Volunteers of America for 10 years. Alice also served as a board member during her more than 20 years with the VNA of Somerset Hills rummage sale where she still washed and ironed hankies for the Notions department at the age of 97.
Her husband Stephen Balashek passed away in 2012 after 66 years of marriage. Alice is survived by her daughter Lois Beverage of Mt Holly, NJ; son Stephen C. and his wife Billie Ann of Wyoming; granddaughters Jamie and her husband Andrew O'Donoughue of Ireland; Stephanie and her husband, Gregg Galbreath, and two great-grandchildren, Arion and Harliquinn of Wyoming.
The family wishes to thank the people who work for and serve the VNA of Somerset Hills and Long Hill First Aid Squad for their compassion and care for both Alice and Stephen over the years.
In lieu of flowers, donations can be made in Alice's name to the VNA of Somerset Hills, 200 Mt. Airy Rd., Basking Ridge, N.J. 07920 or to the Long Hill First Aid Squad, P.O. Box 145, Gillette, N.J. 70933.
Memorial Gathering will be held on Monday, Dec 4, 2017 from 2 to 5 p.m. at Gallaway & Crane Funeral Home, 101 South Finley Ave., N.J. 07920. For further information, or to light an online condolence candle please visit www.gcfuneralhome.com