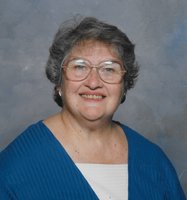 Mary Lou Decker
Mary Lou Decker, 83, worked at BHS and Bernardsville Borough Hall
Mary Lou Decker, 83, passed away peacefully on Saturday, November 11, 2017 at Chatham Hills Care Center after a long struggle with Huntington's Disease.
Born Mary Louise Gibson and raised in Brooklyn, Mary Lou graduated from James Madison High School, then Dickinson College in 1954. She took her first job teaching Latin and English at Bernards High School, barely older than her senior students. The small town life of the Bernardsville/Bernards Township area clearly appealed to her, as she would remain there for the rest of her life. She married Phillips Decker in 1957 and, soon after, left teaching to raise her children. Later, she briefly returned to the classroom, but spent the majority of her working career at the Bernardsville Borough Hall, cementing the connection with her adopted hometown.
She was a devoted member of the Basking Ridge Presbyterian Church, where she sang in the choir for fifty years. Her involvement at church was broad and varied, from teaching Vacation Bible School, to serving on various church boards, to writing funny poetry and performing in skits.
Mary Lou loved good food, and spending time with her family and friends (and cats). She was fond of puzzles and games, and a devoted fan of words, wordplay and humor. Above all else, she loved laughter, both the giving and receiving.
Those who knew Mary Lou will remember a genuinely kind, relentlessly positive person who never spent a moment of her life in complaint, or wasted energy on insult or cynicism.
Mary Lou is survived by her children, Lewis Decker of Millington., Elizabeth Messineo of New Providence, and William Decker of Atlanta, as well as five grandchildren: Phillips Decker, Tristan Decker, Joanna Messineo, Jack Henry Decker and Alice Earwood. Her husband, Phillips Decker, died in 1982.
A memorial service will be held on Friday, December 15th, 2017 at 2:00pm at the Basking Ridge Presbyterian Church. The family suggests that donations in her name be made to the Friends of Music at the church.