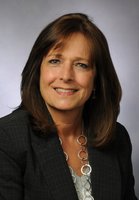 M. Catherine Alexander
M. Catherine Alexander, formerly of Bedminster, passed away peacefully with her children by her side on November 16 in Wilmington, NC. She was 65.
Cathy was born in Plainfield, NJ to J.J. and Rita Shea Alexander. She was a caring mother and worked as HR Director for Phillips-Van Heusen. Cathy will always be remembered for the unconditional love she gave her children: Chris Eaton of Seattle, WA, Jeff Eaton of Fort Collins, CO, and Kaitlin Eaton of Bedminster.
In lieu of flowers, donations can be made to Basilica Shrine of St. Mary 412 Ann St, Wilmington, NC 28401