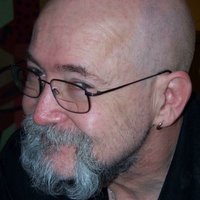 William P. Collins
In Loving Memory of William "Billy" Collins
Billy Collins, loving husband, father, grandfather, brother and friend, passed away on Saturday, September 23rd, 2017 at the age of 69 at his home in Basking Ridge, NJ, with his family by his side.
Billy was born on January 21st, 1948 in Elizabeth, NJ to his late parents Rita and Edward. Billy was one of seven children, two of whom preceded him in death.
Billy enjoyed spending time with his family most of all but also had a great love of animals. Billy worked hard for most of his life and enjoyed baseball and cruising around in his Shelby.
Billy leaves behind to cherish his memory, his wife of 30 years, Jo-Ann; his devoted daughters, Chrissie and Dee Dee; his beloved grandson, Brandon; his sisters, Barbara, Margie and Rita; his brother, Jim and a host of nephews, nieces, cousins and friends.
Family, friends and others whose lives were touched by Billy are invited to celebrate his life at the Gallaway & Crane Funeral Home located at 101 South Finley Avenue in Basking Ridge, NJ, on Tuesday, September 26th from 3:00pm – 5:00pm.